Overview
1-1/2 in. CPVC Slip Cap is a corrosion and heat-resistant CPVC sprinkler pipe fitting. This CPVC cap forms a water-tight seal at the end of a 1-1/2 in. (38.1 mm) pipe run.
Each 1-1/2 in. CPVC Slip Cap is made in the USA by Thermafit Industries, Inc., a California-based manufacturer of plumbing and fire sprinkler pipe fittings. This cap has a working pressure rating of 175 PSI at 150F (65C) and is suitable for installation in NFPA 13, NFPA 13D, and NFPA 13R systems where allowed by state and local law.
1-1/2 in. CPVC Slip Cap is intended for use in light hazard NFPA 13 occupancies, residential NFPA 13R occupancies, and home fire sprinkler systems in accordance with NFPA 13D. This FM-approved product is UL-listed for use in wet-pipe automatic fire sprinkler systems in combination with UL-listed CPVC products.
1-1/2 in. CPVC Slip Cap is backed by Thermafit's ten-year warranty from the date of shipment.
Specifications
| | |
| --- | --- |
| Material: | CPVC |
| Pipe Fitting Type: | Cap |
| UL Listed/FM Approved: | No |
Data & Resources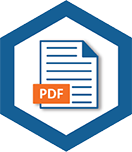 Datasheet_TFI_CPVC_Manual