Overview
Square Head Plug | NPT | 1 in.
1 in. NPT carbon steel square head pipe plug is the perfect insert for closing off the end of an iron, bronze, or steel pipe. Galvanized carbon steel plugs are a popular choice for cinching piping assemblies that transfer water or flammable contents because of their strength and durability. This 1 in. plug can withstand temperatures of up to 392F (200C).
These 1 in. NPT plugs are frequently used in valve trim applications. Often, contractors use these plugs to close off the end of three-way valves used in shotgun riser check valve assemblies. These three-way valves typically include gauges used to monitor system- and supply-side pressure in fire sprinkler systems. These plugs can be quickly removed, making it easy for contractors to drain the valve or for inspectors to attach their own gauges.

Will this item fit my sprinkler system?
This square head plug is designed to fit at the end of a metal sprinkler pipe threaded with 1 in. female National Pipe Thread (NPT). Each 1 in. NPT square head plug allows for quick and easy installment and removal. Simply attach a square head wrench, or socket wrench, and twist until the plug is firmly settled in the sprinkler pipe. Do not overtighten the plug, which may damage both the pipe and the plug.
This square head plug is commonly used to close off a 3-way valve on an alarm or riser check valve system to allow for quick drainage when a replacement gauge is needed.
Is galvanized pipe safe to use with my assembly?
Due to the possibility of a corrosive reaction, some metals are unsafe to use in conjunction with galvanized metals. However, this reaction occurs on a spectrum, and there are some metals that react more severely than others. Common metals like iron, bronze, and stainless steel cause a very mild reaction that is virtually insignificant. It is not recommended to use galvanized steel with copper or brass piping, as a significant and potentially damaging reaction may occur.
Specifications
| | |
| --- | --- |
| QRFS SKU: | 50-LN-SHP-04 |
| Manufacturer Part Number: | 400-230-10260 |
| Manufacturer: | Lansdale |
| Material: | Iron |
| Fitting Type: | Square Head Plug |
| Size: | 1/2 in. NPT |
| UL Listed: | No |
| FM Approved: | No |
| Sourced Location: | USA |
| Length: | 0.37 in. (9.398 mm) |
| Width: | 0.37 in. (9.398 mm) |
| Height: | 0.74 in. (18.796 mm) |
| Weight: | 0.04 lbs. (0.02 kg) |
| Box/Pack Quantity: | 300 |
Data & Resources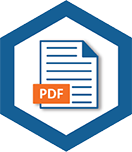 Lansdale Sprinkler Extension Data Sheet (PDF - External Link)