Overview
Straight Exposed 4 in. (101.6 mm) NPT x 2-1/2 in. (63.5 mm) NST x 2-1/2 in. (63.5 mm) NST Cast Chrome 'Auto Sprinkler' Fire Department Connection (FDC) saves lives and property when closed valves, natural disasters, pressure loss, or other problems interrupt the supply of water to fire sprinkler and standpipe systems. With a single-clapper design, cast chrome finish, and solid brass components, this UL & FM approved FDC supports firefighting efforts by providing local fire officials with inlets used to pump water to fire sprinklers or in-building hose connections when primary water sources, such as a water supply tank, are exhausted.
Add-on parts for this exposed 4 in. (101.6 mm) NPT x 2-1/2 in. (63.5 mm) NST x 2-1/2 in. (63.5 mm) NST Chrome Plated FDC are available in the drop-down menu above. First option is a 4 in. diameter (101.6 mm) 'Auto Spkr' chrome-plated brass identification plate and two 2-1/2 in. chrome-plated brass plugs and chain. Second option is a 4 in. 'Auto Spkr' aluminum identification plate with two 2-1/2 in. aluminum breakable caps.
Inlet swivels utilize National Standard Thread (NST) and connect easily to fire hose connections throughout much of the United States.
The National Pipe Thread (NPT) outlet installs to a wide range of plumbing and pipe fittings to streamline replacement of a broken, corroded, or unserviceable FDC. This single-clapper NPT x NST fire department connection is a cost-efficient way to meet fire department inlet requirements. The independent, pressure-operated single clapper swings freely to cover an unused inlet when water flows. This FDC is 5 5/8 in. (142.88 mm) deep from outlet edge to swivel tip and 8 1/4 in. (209.55 mm) at its widest point with swivels installed.
Each Exposed 4 in. (101.6 mm) NPT x 2-1/2 in. (63.5 mm) NST x 2-1/2 in. (63.5 mm) NST Cast Chrome 'Auto Spkr' FDC is ready for use with sprinkler systems in schools, high-rise buildings, apartment complexes, manufacturing facilities, and a wide range of other NFPA-compliant buildings. Each 2-1/2 in. (63.5 mm) inlet can supply up to 250 gallons per minute (GPM), allowing this FDC to deliver a total supply of up to 500 GPM.
When installed with optional Auto Spkr/Standpipe signage, this FDC is suitably marked for use as an auxiliary connection for sprinkler and standpipe systems designed and installed in accordance with NFPA 13 and NFPA 14.
Buildings requiring flows greater than 500 gallons per minute in accordance with NFPA 13 and NFPA 14 will need additional inlets, provided by additional single or double-inlet FDCs, or by installing a three-way, four-way, or six-way FDC.
Specifications
| | |
| --- | --- |
| Material: | Brass |
| FDC Pattern: | Straight |
| Thread Type: | NPT x NST x NST |
| Lettering: | Auto Spkr |
| FDC Clapper: | Single Clapper |
Data & Resources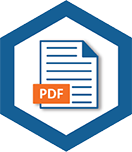 Datasheet_FDC_Body_SSA2254CN