Overview
6 in. x 2 in.
Alarm Line

Sign for Fire Sprinkler Applications

This 6 in. x 2 in. Aluminum sign features 1 in. lettering that reads* "Alarm Line". With its highly visible white background and red finished lettering, this sign helps locate, identify, or provide instruction in Fire Sprinkler System applications. It has 4 pre-drilled holes for ease of installation and helps building owners ensure components of the fire sprinkler system can easily and quickly be located during an emergency or for maintenance.

We recommend consulting with your local authority having jurisdiction (AHJ) to ensure the FDC and/or signage requirements in your area.

*Sign/Decal may have more or less text depending on application. See picture on product page for full text details.
Why are Fire Sprinkler System Signs important?
Signs in a fire sprinkler system are crucial for enhancing safety, communication, and effective operation. Signs help individuals quickly locate fire sprinkler system components, including control valves, water supply connections, alarm devices, and sprinkler heads. This ensures that these critical components can be easily found and accessed during maintenance, inspection, or emergency situations.
In the event of a fire, firefighters need to quickly understand the layout and operation of the fire sprinkler system. Clear signs indicate key information such as the location of control valves and the type of sprinkler system in use, enabling responders to take appropriate actions swiftly. Signs can provide safety instructions related to the fire sprinkler system. For example, signs might indicate the importance of not obstructing sprinkler heads, valves, or fire department connections, ensuring that these vital components remain accessible and functional. Clearly visible signs discourage tampering or unauthorized adjustments to the fire sprinkler system. When the system's components are clearly marked, it's easier to detect and prevent interference.
Signs can provide important information about the fire sprinkler system, such as the type of system (wet, dry, pre-action, etc.), water supply sources, and water pressure details. This information is valuable for maintenance personnel, inspectors, and firefighters.
Fire codes and regulations often require signs to be placed at various points within a fire sprinkler system. Compliance with these requirements ensures that the system is properly identified, maintained, and accessible. Visible signs that indicate the presence of a well-maintained and properly functioning fire sprinkler system can enhance public confidence in the safety of the building.
Specifications
| | |
| --- | --- |
| QRFS SKU: | 60-LN-AMS-2620 |
| Manufacturer Part Number: | 100-475-00640 |
| Manufacturer: | Lansdale |
| Product Type: | Sign |
| Size: | 6 in. x 2 in. |
| Shape: | Rectangle |
| Lettering: | Alarm Line |
| Lettering Size: | 1 in. |
| Lettering Color: | Red |
| Background Color: | White |
| Material: | Aluminum |
| Application: | Fire Sprinkler Systems |
| Installation: | 4-Hole |
| UL Listed: | No |
| FM Approved: | No |
| Length: | 2 in. (50.8 mm) |
| Width: | 6 in. (152.4 mm) |
| Height: | 0.1 in. (2.54 mm) |
| Weight: | 0.02 lbs. (0.01 kg) |
| Box/Pack Quantity: | 200 |
Data & Resources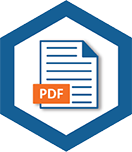 Lansdale Sign Sign Data Sheet (PDF - External Link)