Overview
2 in. (50.8mm) Grooved Commercial Riser with Ball Valve is a pre-assembled, pressure tested, and UL-approved riser kit. Ready for installation right out of the box, this product eliminates the need for complicated, awkward riser manifolds, saving on installation time and costs.
Lightweight and compact, this 2 in. (50.8mm) Grooved Commercial Riser with Ball Valve reduces the number of people required for assembly and features a built-in ball valve that allows the system to be drained from a convenient location. The included UL and FM approved air/water gauge has a 3-1/2 in. dial, a stainless-steel carrying case, and mounts to a three-way valve, making replacement and removal easy.
Each 2 in. (50.8mm) commercial riser is made from Schedule 40 A53 Steel Pipe with a powder-coated bengal-red acrylic epoxy finish. It also features a UL and FM approved flow switch with an adjustable flow rate triggering from 4 GPM to 10 GPM (15 LPM to 38 LPM). These grooved risers are designed and assembled to exceed most local, state, and national sprinkler system requirements, including NFPA 13.
Data & Resources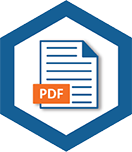 Datasheet_Lansdale_Commercial_Riser_Assembly_4_2020