Overview
Reliable F1 Fire Sprinkler Escutcheon
This Reliable F1 Recessed Sprinkler Head Escutcheon features an aesthetically pleasing chrome platedfinish on steel, has an outer diameter of 2-7/8 in. and a 3/4 in. adjustment. This assembly screws on to the fire sprinkler and should be installed only after shutting down the supply of water to sprinkler heads and removing the sprinklers to be fitted with this product. This two-piece non-split escutcheon is available for Reliable fire sprinklers with a 1/2 in. or 3/4 in. orifice and has a vertical adjustment up to 3/4 in.
The Reliable F1 Recessed Fire Sprinkler Escutcheon guarantees proper sprinkler head activation by covering the gap left by a hole saw when a fire sprinkler is installed. Keep your system compliant by using the listed fire sprinkler escutcheon for your sprinkler.
Reliable F1 Recessed Escutcheon Compatibility, Listings, and Other Information
Sprinkler Identification Numbers compatible with this Reliable F1 Escutcheon include:
R1267, R5734, R4862, R3614, R1233, R1235, RA1314, RA1414, R1011, R1013, R1015, R1017, R1014, R4613, R7618, RA2745, RA2845, R1711, R1713, R1715, R1712, R1714, R1745, R1742, R1762, RA2865, RA6414, R3611, R3613, R3516, RA5412, RA6514, R4845, R4842, R4865, RA6212, RA6612, R3516, R3513, R5714, RA6312, RA6712
When combined with a listed sprinkler head, this recessed escutcheon may carry listings from UL, FM and/or other organizations, depending on the sprinkler it is installed with.
Reliable F1 escutcheons are made of mild steel and are available in a variety of finishes. Finishes readily available include White Polyester, Chrome, and Bright Brass, and can be ordered in Black Painted, Off White, Satin Chrome, and Stainless Steel* upon request. All options are available in the Product Options dropdown at the top of this page.
*Escutcheon material is Stainless Steel with no applied finish.
Specifications
| | |
| --- | --- |
| QRFS SKU: | 12-RA-F1ST-CP50 |
| Manufacturer Part Number: | GF1C |
| Manufacturer: | Reliable |
| Model: | F1 |
| Installation Type: | Threaded |
| Adjustment: | 3/4 in. |
| Outer Diameter: | 2-7/8 in. |
| Inner Diameter: | 1-7/8 in. |
| Sprinkler Size: | 1/2 in. Sprinkler |
| Finish: | Chrome |
| Finish Detail: | Chrome |
| Corrosion Resistant: | No |
| UL Listed: | Yes |
| FM Approved: | No |
| Length: | 2.88 in. (73.15 mm) |
| Width: | 2.88 in. (73.15 mm) |
| Height: | 1.13 in. (28.7 mm) |
| Weight: | 0.18 lb. (0.08 kg) |
| Box/Pack Quantity: | 100 |
Data & Resources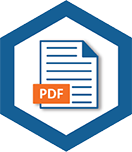 Reliable F1 Data Sheet (PDF - External Link)
Reviews
Great product and quick shipping. Will buy again from here!