Overview
Reliable (Rasco) White 135F (57C) Cover Plate Assembly for G4, G4A, RFC, and G5 Fire Sprinklers activates at 135F (57C) to facilitate timely activation of fire sprinkler heads with temperatures rated at 135F (57C) to 165F (74C). Reliable Automatic Sprinkler Company, otherwise known as Rasco, is a leading manufacturer of fire sprinklers and the G4 / G5 is the most common replacement Rasco fire sprinkler cover plate sold on QRFS.com.
This Reliable (Rasco) White 135F (57C) Cover Plate Assembly for G4, G4A, RFC, and G5 Fire Sprinklers is listed by UL and cULus. When this white fire sprinkler cover plate reaches a 135 degrees fahrenheit the solder holding the plate's decorative exterior on the frame melts, and the two separate. Cover plates in stock finishes other than white are available on our site, and custom-finished may be available by special order - call us at 888-361-6662 or click here to contact us.
Sprinkler Identification Numbers (SIN) that work with Reliable (Rasco) G4, G4A, RFC, and G5 Fire Sprinkler Cover Plate include:
AG5604
AG5654
R2111
R2112
R2113
R2115
R2118
R2211
R2212
R2213
R2215
R2218
R2511
R2512
R2513
R2518
R4441
R5411
R5412
R5413
R5415
R5418
R6115
R6118
R6215
R6218
R7146
RA0611
RA0612
RA0616
RA0914
RA2312
RA3211
RA3216
RA3411
RA3413
RA3415
RA3415
RA5114
For many cover plates, the rated temperature is at least 20F (6.7C) cooler than the sprinkler head's activation temperature, which ensures that the cover plate detaches early enough to allow the sprinkler to activate on time. However, each manufacturer's product line varies slightly and cover plate temperatures may be closer to or further away from the fire sprinkler's activation temperature. Use only the cover plate approved by the manufacturer for your specific sprinkler.
Fire Sprinkler Helpful Tips:
Tip 1: When replacing cover plates it is important to purchase replacements from the same manufacturer as the fire sprinkler. Each manufacturer's plate is a little different in size, color, and so on. The manufacturer and temperature of a cover plate is printed on the base of the plate. To view this information, remove the cover plate. Most cover plates are either twist off or pull off.
Tip 2: Any modifications or replacements to a fire sprinkler system should be performed by qualified professionals.
Tip 3: National Fire Protection Association (NFPA) guidelines state that spare fire sprinkler heads and a wrench should be accessible at all times in a facility with a commercial fire sprinkler system installed. Often, state regulations also apply. Check with your local fire department.
Tip 4: All fire sprinkler systems should be visually inspected (often) and professionally inspected (annually).
Specifications
| | |
| --- | --- |
| Manufacturer: | Reliable |
| Model: | G5 |
| Manufacturer Part Number: | 6887271372 |
| Short Code: | CG50W |
| QRFS Part Number: | RLG4WH |
| Finish: | White |
| Finish Detail: | Painted White |
| Outer Diameter: | 3-3/16 in. |
| Inner Diameter: | 2-1/8 in. |
| Depth: | 1-1/2 in. |
| Installation Type: | Push On or Thread On |
| Temperature: | 135F (57C) |
| Adjustment: | 3/4 in. |
| Corrosion Resistant: | No |
| UL Listed: | Yes |
| FM Approved: | Yes |
| Height: | 1.5 in. (38.1 mm) |
| Width: | 3.31 in. (84.1 mm) |
| Weight: | 0.12 lb. (0.05 kg) |
Data & Resources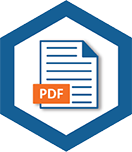 Reliable Cover Data Sheet (PDF)
Reviews