Overview
Reliable Quick Response Concealed Pendent (RA3415) Fire Sprinkler Head
This Reliable Concealed Pendent Fire Sprinkler features a fusible link activating at 212F (100C) with a 5.6 K-Factor, and 1/2 in. NPT threads. Each concealed pendent head features a brass frame, bronze deflector and Steel Cup. The Sprinkler Identification Number (SIN) is RA3415. This is a quick response (UL), standard coverage sprinkler with a maximum working water pressure of 250 PSI (UL), 175 PSI (FM).
The RA3415 concealed pendent fire sprinkler delivers effective, affordable defense in light and ordinary hazard occupancies. Using a heat-activated fusible link assembly, this automatic fire sprinkler opens when ambient temperatures reach 212F (100C), drenching the area surrounding a fire to keep it in its place of origin. For concealed application, refer to data sheet for installation instructions with the approved Reliable cover(s).
Reliable Concealed Pendent QR Fire Sprinkler (RA3415) Sprinkler Head Listings and Approvals
When installed properly, this fire sprinkler head maintains listings and approvals from cULus as a Quick Response sprinkler, and is FM Approved as Standard Response. Refer to the datasheet for listings and approvals in specific temperatures and/or applications. This concealed pendent head has a maximum working pressure of 250 PSI (17.2 BAR) UL, 175 PSI (12 BAR) FM, and connects to wet piping systems.
Reliable QR Concealed Pendent (RA3415) Sprinkler Installation and Other Information
During installation be aware that over tightening will cause permanent damage to the 1/2 in. NPT threads and/or the fire sprinklers themselves. Use the manufacturer approved installation wrench and tighten to a maximum torque of 14 ft-lb (19 N-m). Refer to the data sheet for additional storage and installation information.
This quick response concealed pendent sprinkler is available in two temperatures: 165F (74C) and 212F (100C). To select your temperature, visit the "Options" section at the top of this product page. Additionally, use the Cover Plate option to select a Cover Plate finish and temperature.
The RA3415 listed accessories include the approved Reliable Wrench (part no. WFC), and the approved Cover(s) (part no. CG5), which are available in a variety of finishes. Commonly purchased with fire sprinkler head cabinets and sprinkler shut off tools. These products are available in the "Frequently bought together" products section at the top of this product page.
Specifications
| | |
| --- | --- |
| QRFS SKU: | RA3415CP212 |
| Manufacturer Part Number: | G52B |
| Manufacturer: | Reliable |
| SIN: | RA3415 |
| Model: | G5-56 |
| Head Type: | Concealed Pendent |
| Size: | 1/2 in. |
| Size Detail: | 1/2 in. NPT Sprinkler |
| K Factor: | 5.6K |
| Response Type: | Quick Response (QR) |
| Temperature: | 212F |
| Heat Element: | Fusible Link |
| Coverage: | Standard Coverage |
| Material: | Brass Body, Bronze Deflector |
| Corrosion Resistant: | No |
| May Contain Lead: | Yes |
| UL Listed: | Yes |
| FM Approved: | Yes |
| Maximum Working Water Pressure: | 175 PSI (UL, FM) 250 PSI (UL) |
| Length: | 2.31 in. (58.67 mm) |
| Width: | 2.31 in. (58.67 mm) |
| Weight: | 0.3 lb. (0.14 kg) |
| Finish: | Brass |
Data & Resources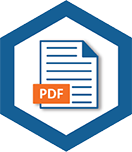 Reliable RA3415 Data Sheet (PDF - External Link)