Overview
1-1/4 in. (31.75mm) Threaded Residential Riser with Test & Drain is a pre-assembled, pressure tested, and UL-approved riser kit. Ready for installation right out of the box, this lead-free product eliminates the need for complicated, awkward riser manifolds, saving on installation time and costs. The compact design allows it to be installed within a standard 16 in. on center 2x4 wall. Mounting points on body allows for easy installation.
Lightweight and compact, this 1-1/4 in. (31.75mm) Threaded Residential Riser with Test & Drain reduces the number of people required for assembly and features a built-in port and connected Test and Drain valve that enables hydrostatic testing without having to drain the system. The included UL and FM approved air/water gauge has a 3-1/2 in. dial, a stainless-steel carrying case, and mounts to a three-way valve, making replacement and removal easy.
Each 1-1/4 in. (31.75mm) residential riser is made from stainless steel pipe with brass trim. It also features a UL and FM approved flow switch with an adjustable flow rate triggering from 4 GPM to 10 GPM (15 LPM to 38 LPM). These female NPT-threaded risers are designed and assembled to exceed most local, state, and national sprinkler system requirements, including NFPA 13.
Data & Resources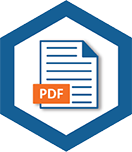 Datasheet_Lansdale_Residential_Riser_Assembly_4_2020