Overview
Senju ZN-RES Residential Fast Response Dark Brown Pendent Fire Sprinkler delivers decorative, affordable defense against fire in ordinary hazard residential occupancies such as homes, apartments, dormitories, and hotels. Using a heat-activated fusible solder element, this automatic fire sprinkler opens when ambient temperatures reach 162F (72C), lowering ambient temperatures to reduce flashover and facilitate safe escape.
The Senju Model ZN-RES has a 4.2 K-Factor and installs with 1/2 in. (12.7 mm) National Pipe Thread (NPT), used in fire sprinkler systems throughout the United States. This Residential Fast Response Fire Sprinkler features a dark brown finish, bronze frame, copper alloy deflector, and PFTE gasket.
With a maximum working pressure of 175 PSI (12.1 BAR), this pendent sprinkler hangs from above-ceiling piping and may be installed and used in accordance with NFPA 13, NFPA 13R, NFPA 13D and local fire code. Each Model ZN-RES sprinkler is made by Senju, Japan's largest manufacturer of fire-suppression products.
This product is UL-listed, and appropriate for use in fire protection systems when accepted by the authority having jurisdiction.
Specifications
| | |
| --- | --- |
| Finish: | Brown |
| Temperature: | 162F |
| Corrosion Resistance: | No |
| May Contain Lead: | No |
| Nominal K-Factor: | 4.2K |
| Fire Sprinkler Heat Element: | Fusible Link |
| Fire Sprinkler Use Type: | Residential |
| Fire Sprinkler Head Type: | Pendent |
| SIN Number: | SS4421 |
| Thread Type: | NPT |
| Model: | ZN-RES |
| UL Listed/FM Approved: | No |
Data & Resources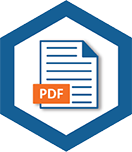 Datasheet_Senju_SS4421_2019_01_11