Overview
Tyco CHEC Fire Sprinkler Cover Plate
Tyco CHEC Domed White Fire Sprinkler Cover Plate with 135F (57C) activation temperature. This fire sprinkler cover works with Tyco's Sidewall sprinkler head(s) TY4332. The CHEC cover facilitates timely activation of these sprinkler heads with a temperature rating of 135F (57C). The outer diameter of this cover is 3-5/16 in.
The Tyco CHEC cover plate is available at 135F (57C) in White and Chrome.
Tyco CHEC Domed Fire Sprinkler Cover Plate Sprinkler Head Compatibility and Listings
This Domed Sprinkler Head Cover Plate from Tyco is UL Listed, and/or other organizations depending on the sprinkler. It meets the requirements of a sprinkler assembly per NFPA 13, where approved by the local Authority Having Jurisdiction. It installs by simply pushing the cover into the sprinkler's frame.
To remove your existing cover plate, gently twist the cover to the left while applying downward pressure by pulling gently as you turn.
When this White fire sprinkler cover plate reaches its specified temperature 135F (57C), the solder holding the plate's decorative exterior on the frame melts, and the two separate. For many cover plates, the rated temperature is at least 20F (6.7C) cooler than the sprinkler head's activation temperature, which ensures that the cover plate detaches early enough to allow the sprinkler to activate on time. However, each manufacturer's product line varies slightly, and cover plate temperatures may be closer to or further away from the fire sprinkler's activation temperature. Use only the cover plate approved by the manufacturer for your specific sprinkler.
Tyco CHEC Domed Cover Plate Finishes, Temperatures, and Listed Accessories
This Tyco fire sprinkler dome is available at 135F (57C) in chrome and white. You can choose from all the available options be selecting from the dropdown at the top of the page.
This Sprinkler Cover Plate fits the following Tyco concealed sprinkler heads:
Specifications
| | |
| --- | --- |
| QRFS SKU: | 11-TY-56396-WH139 |
| Manufacturer Part Number: | 56-396-4-135 |
| Manufacturer: | Tyco |
| Model: | CHEC |
| Installation Type: | Push On |
| Outer Diameter: | 3-5/16 in. |
| Inner Diameter: | 2-3/8 in. |
| Finish: | White |
| Finish Detail: | Signal White |
| Temperature: | 139F |
| Corrosion Resistant: | No |
| UL Listed: | Yes |
| FM Approved: | No |
| Length: | 3.31 in. (84.07 mm) |
| Width: | 3.31 in. (84.07 mm) |
| Height: | 3.06 in. (77.72 mm) |
| Weight: | 0.19 lb. (0.09 kg) |
| Available Box/Pack Quantity: | 80 |
Data & Resources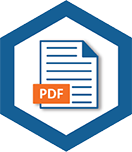 Tyco CHEC Data Sheet (PDF - External Link)