Overview
Tyco Chrome Style 40 Recessed Escutcheon for 3/4 in. NPT Fire Sprinklers
Tyco Chrome Style 40 Recessed Fire Sprinkler Escutcheon covers the gap between a sprinkler head and the ceiling, providing a smooth, aesthetically pleasing appearance. Tyco Style 40 escutcheon combines with select sprinkler heads to form a listed sprinkler assembly. These assemblies prevent smoke and heat from bypassing the heat-sensitive components of a fire sprinkler, helping them to activate at the proper time.
This recessed, two-piece escutcheon plate is tailored to provide a low-profile and decorative installation for 3/4 in. NPT recessed pendent and horizontal sidewall sprinklers manufactured by Tyco and Central. The Tyco Style 40 Fire Sprinkler Escutcheon also offers 3/4 in. of adjustmentthe most of any Tyco-brand escutcheon.
Will this escutcheon fit my sprinkler system?
Escutcheons are available in several finishes, sizes, and styles. The Tyco Style 40 Recessed Escutcheon is available from QRFS in a chrome or white finish, and may be installed as part of a listed sprinkler assembly with Tyco-brand sprinklers having the following sprinkler identification numbers (SINs):
TY3231
TY3251
TY4131
TY4151
TY4231
TY4232
TY4251
TY4332
TY4931
TY4951
TY5237
TY6237
In addition, these escutcheons also replace Central 4211 escutcheons, Gem F700 escutcheons (for 3/4 in. fire sprinklers), and Star 2088 escutcheons.
Installing a Style 40 escutcheon with either of these sprinklers allows those sprinklers to retain their listings and approvals from UL, cUL, and FM.
Specifications
| | |
| --- | --- |
| Finish: | Chrome |
| Finish Detail: | Polished Chrome |
| Size: | 3/4 in. |
| Size Detail: | 3/4 in. Sprinkler |
| Adjustment: | 3/4 in. |
| SIN: | TY3231, TY3251, TY4131, TY4151, TY4231, TY4232, TY4931, TY4951, TY5237, TY6237 |
| Model: | Style 40 |
| Manufacturer: | Tyco |
Data & Resources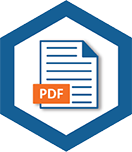 Datasheet_Tyco_Escutcheons_February_2021