Overview
Tyco TY2236 Residential Fast Response Chrome Pendent Fire Sprinkler delivers decorative, competitively priced defense against fire in residential occupancies such as homes and apartments. Using a heat-activated 3mm glass bulb, this automatic fire sprinkler opens when ambient temperatures reach 175F (79C), controlling residential fires and facilitating the safe evacuation and escape of a building's occupants.
The Tyco Model TY2236 is a direct replacement/upgrade to the model Tyco TY2234. This model allows for the use of both the Tyco Style 15 and Tyco Style 20 escutcheons, giving the TY2236 more approved adjustment than the previous model, which was limited to only the Style 20.
The Tyco Model TY2236 has a 4.9 K-Factor and installs with 1/2 in. (12.7 mm) National Pipe Thread (NPT), used in fire sprinkler systems throughout the United States. This Residential Fast Response Fire Sprinkler features a chrome finish, brass frame, bronze compression screw, bronze deflector, and a beryllium-nickel sealing assembly with PTFE.
With a maximum working pressure of 175 PSI (12.1 BAR), this pendent sprinkler hangs from above-ceiling piping and may be installed and used in accordance with NFPA 13, NFPA 13R, NFPA 13D and local fire code.
Each Model TY2236 sprinkler is made by Tyco, a global manufacturer with more than a half-century in the fire protection industry. This product is UL-listed, and appropriate for use in fire protection systems when accepted by the authority having jurisdiction.
Specifications
| | |
| --- | --- |
| Manufacturer: | Tyco |
| SIN Number: | TY2236 |
| Model: | LFII |
| Manufacturer Part Number: | 51-212-9-175 |
| Replaces Manufacturer Part Number(s): | 51-201-9-175 |
| QRFS Part Number: | TY2236CH175 |
| Head Type: | Pendent |
| Finish: | Chrome |
| Finish Detail: | Rough Chrome |
| Building: | Residential |
| Size: | 1/2 in. |
| Size Detail: | 1/2 in. NPT Sprinkler |
| K-Factor: | 4.9K |
| Response Type: | Fast Response |
| Temperature: | 175F (79C) |
| Heat Element: | Glass Bulb |
| Coverage: | Standard Coverage |
| Corrosion Resistant: | No |
| Lead: | May Contain Lead |
| UL Listed: | Yes |
| FM Approved: | Yes |
| Height: | 2.29 in. (58.2 mm) |
| Width: | 1.23 in. (31.2 mm) |
| Weight: | 0.16 lb. (0.07 kg) |
Data & Resources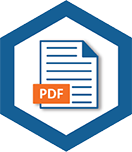 Tyco TY2236 Data Sheet (PDF)