Overview
Viking Model E-2 Chrome Threaded Recessed Fire Sprinkler Escutcheon guarantees proper sprinkler head activation by covering the gap left by a hole saw when a fire sprinkler is installed. This recessed non-split escutcheon is sized for various fire sprinklers with a 1/2 in. NPT thread connection, and can adjust up to 27/32 in. (22 mm) total with 1/2 in. (13 mm) maximum adjustment.
Viking Model E-2 Chrome Threaded Recessed Fire Sprinkler Escutcheon features an outer cup that screws on to an adapter. This escutcheons threads on to an NPT-threaded sprinkler head and may be installed only after shutting down the supply of water and removing the sprinklers to be fitted with this product.
Viking's 11038F escutcheon may be fitted to recessed pendent fire sprinklers with various sprinkler identification numbers (SINs), including:
VK102
VK104
VK106
VK110
VK118
VK122
VK202
VK302
VK305
VK306
VK310
VK317
VK319
VK329
VK333
VK342
VK344
VK352
VK430
VK460
VK466
VK468
VK470
VK472
VK479
VK484
VK486
VK600
VK601
VK605
VK609
VK610
VK611
VK612
VK613
Specifications
| | |
| --- | --- |
| Finish: | Chrome |
| Finish Detail: | Polished Chrome |
| Size: | 1/2 in. |
| Size Detail: | 1/2 in. Sprinkler |
| Adjustment: | 27/32 in. |
| SIN: | VK102, VK104, VK106, VK110, VK118, VK122, VK202, VK302, VK305, VK306, VK310, VK317, VK319, VK329, VK333, VK342, VK344, VK352, VK430, VK460, VK466, VK468, VK470, VK472, VK479, VK484, VK486, VK600, VK601, VK605, VK609, VK610, VK611, VK612, VK613 |
| Model: | E-2 |
| Manufacturer: | Viking |
Data & Resources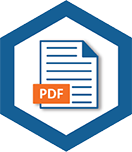 Datasheet_Viking_E1_E2_E3_G1_Standard
Reviews
This is the exact match of the product I already have installed. I needed a few of these to replace some that have gone missing (for some odd reason or other). I won't have much to worry about on the next inspection.