Overview
This domed ivory cover plate conceals select residential pendent fire sprinklers from Viking. The Model 12207M/I has a 3 1/8 in. outside diameter that easily covers the sprinkler and the hole in the ceiling behind it.
This 2 3/4 in. cover plate activates at a temperature of 135F (57C). In most cases, this temperature should be lower than the activation temperature of the sprinkler it's installed with by about 20F (6.7C). This ensures that the cover plate will detach early and allow the sprinkler head to activate on time.
This model typically pairs with sprinklers having a temperature rating of 155F (68C). Check the Viking data sheet for your sprinkler before purchasing or installing this model.
Will this cover plate fit my sprinkler head?
It's critical to get the exact replacement cover plate for your fire sprinkler. To identify your sprinkler, look for the sprinkler identification number (SIN), a 4-7 digit combination of letters and numbers often found on the deflector of your fire sprinkler. All Viking model numbers begin with the letters 'VK'.
This ivory domed cover plate is compatible with residential fire sprinklers having the following SINs:
If your sprinkler's identification number is not listed above, please read this article
What else should I know about this fire sprinkler cover plate?
All modifications to your fire sprinkler system should be performed by a qualified professional. In addition, cover plates should never be painted. Aftermarket paints may prevent the cover plate from detaching at the proper temperature, rendering the sprinkler ineffective or inoperative.
Cover plates in other stock finishes, sizes, and styles are in stock now, and custom-finished plates may be available by special order. Call us at +1 (888) 361-6662.
Viking Freedom is a trademark of The Viking Corporation.
Specifications
| | |
| --- | --- |
| Finish: | White |
| Temperature: | 135F |
| SIN Number: | sin_number=VK466, sin_number=VK458, sin_number=VK468 |
| Model: | Freedom |
| UL Listed/FM Approved: | No |
| Outer Diameter: | 3-1/8 in. |
Data & Resources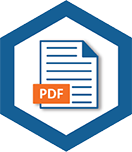 Datasheet_Viking_VKPlates_2020_09_21