Overview
Viking Polished Chrome Fire Sprinkler Cover Plate for Concealed Pendent Heads activates at 165F (74C) to facilitate timely activation of 165F (74C) or 220F (104 C) fire sprinklers.
Sprinkler Identification Numbers (SIN) for this Viking 11697FC sprinkler cover plate include:
This Polished Chrome Cover Plate Assembly for Viking Horizon Mirage Standard and Quick Response Concealed Pendent Sprinklers is listed by UL, FM, and/or other organizations when used as part of the manufacturer's listed sprinkler assembly. When Viking's Polished Chrome sprinkler cover plate reaches 165F (74C), the solder holding the plate's decorative exterior on the frame melts, and the two separate. Cover plates in other stock finishes are available on our site, and custom-finished plates may be available by special order.
Click here to contact us or call at +1 (888) 361-6662. For many cover plates, the rated temperature is at least 20F (6.7C) cooler than the sprinkler head's activation temperature, which ensures that the cover plate detaches early enough to allow the sprinkler to activate on time. However, each manufacturer's product line varies slightly and cover plate temperatures may be closer to or further away from the fire sprinkler's activation temperature. Use only the cover plate approved by the manufacturer for your specific sprinkler.
Specifications
| | |
| --- | --- |
| Finish: | Chrome |
| Temperature: | 165F |
| SIN Number: | sin_number=VK404, sin_number=VK454 |
| Model: | Horizon Mirage |
| UL Listed/FM Approved: | No |
| Outer Diameter: | 3-5/16 in. |
Data & Resources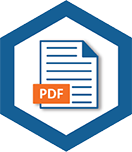 Datasheet_Viking_VKPlates_2020_09_21