Overview
Viking Mirage VK463 Standard and Quick Response Concealed Pendent Fire Sprinkler delivers decorative, competitively priced defense in intermediate-temperature applications at high pressure. Using a heat-activated soldered fusible link assembly and 3mm thermosensitive glass-bulb, this automatic fire sprinkler opens when ambient temperatures reach 200F (93C). It is UL listed as quick response and FM approved as standard response.
Low-profile cover plates mount flush to the ceiling. When temperatures near the ceiling reach about 20 degrees lower than the sprinkler head activation temperature, the cover plate detaches, exposing the head of the Viking VK463 concealed pendent fire sprinkler, which activates when temperatures reach 200F (93C).
The Viking Model VK463 has a 5.6 K-Factor and installs with 1/2 in. (12.7 mm) National Pipe Thread (NPT), used in fire sprinkler systems throughout the United States. This SR/QR Fire Sprinkler features a brass frame, a copper deflector, and a nickel alloy sealing assembly with PTFE.
With a maximum working pressure of 250 PSI FM (17.2 BAR), this pendent sprinkler hangs from above-ceiling piping behind a decorative cover plate. Pendent sprinklers direct the water stream downward against the deflector to distribute water in a circular or conical discharge pattern. and may be installed and used in accordance with NFPA 13 and local fire code. Each Model VK463 sprinkler is made by Viking, a global leader in fire protection manufacturing for nearly 100 years.
This product is UL listed and FM approved, and appropriate for use in fire protection systems when accepted by the authority having jurisdiction.
*OBSOLETE* Sprinkler is no longer manufactured. This Sprinkler has been replaced by the VK4621CP200.
Specifications
| | |
| --- | --- |
| Size: | 1/2 in. |
| Size Detail: | 1/2 in. NPT Sprinkler |
| K-Factor: | 5.6K |
| Response Type: | Standard/Quick Response |
| Temperature: | 200F |
| Heat Element: | Glass Bulb |
| Coverage: | Standard Coverage |
| Corrosion Resistance: | No |
| May Contain Lead: | Yes |
| UL Listed: | Yes |
| FM Approved: | Yes |
| SIN: | VK463 |
| Head Type: | Concealed Pendent |
| Model: | Mirage |
| Manufacturer: | Viking |
Data & Resources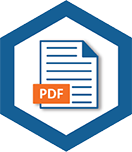 Datasheet_Viking_VK462_and_VK463_2020_06_26