Overview
Like a fire sprinkler, the Viking Mirage cover plate is heat sensitive. When it reaches 135 degrees Fahrenheit, the temperature-sensitive solder holding the decorative exterior of the cover plate to its frame melts and the two-separate. The temperature of the cover plate should be at a minimum 20 degrees cooler than the sprinkler head itself to give the sprinkler time and freedom of motion to activate.
Viking Part Number: 13642MA/W
Not the fire sprinkler cover plate you're looking for? See all sprinkler covers.
This Viking Mirage cover fits the following Viking concealed sprinkler models:
VK457, VK4570, VK474, VK4740, VK488, VK4880, VK494, VK4940, VK461, VK462, VK463, VK464, VK465, VK492, VK632, VK634
Viking Mirage sprinkler cover plate is available online in one temperature:
135 F, 57 C
Other temperatures are available. Please call for custom quote.
Viking Mirage sprinkler concealer plate available online in one finish:
White
*Chrome, black, and other colors available by special request. Special request cover plates, including black, cannot be returned.
Will these cover plates work on any other brand than Viking?
No. Cover plates are brand specific and only work on the brand they're designed for. Victaulic cover plates will not fit Central, Tyco, Globe, or any other brand fire sprinkler. Read our Cover Plate Replacement Guide if you're not sure. 
Fire sprinkler cover plate listings:
UL Listed, ULc Listed, FM Approved
Can I paint my fire sprinkler cover plates? The answer is no. Learn why and what your options are in this informative blog post.
Fire Sprinkler Helpful Tips:
Tip 1: When replacing cover plates it is important to purchase replacements from the same manufacturer as the fire sprinkler. Each manufacturer's plate is a little different in size, color, etc. Manufacturer and temperature of a cover plate is printed on the base of the plate requiring removal to inspect. Most cover plates are either twist off or pull off.
Tip 2: It is recommended that a qualified professional replace fire sprinklers or in any other way modify a fire sprinkler system.
Tip 3: Spare fire sprinkler heads and a wrench should be accessible at all times in a facility with a commercial fire sprinkler system installed. Often state regulations apply, too. Check with your local fire department.
Tip 4: Fire sprinkler systems should be visually inspected often and professionally inspected annually.
Specifications
| | |
| --- | --- |
| Manufacturer: | Viking |
| Model: | Mirage |
| Manufacturer Part Number: | 23174MA/I |
| Replaces Manufacturer Part Number(s): | 13642MA/I (Old Label Number: 16943A) |
| Label Number: | 23176A |
| QRFS Part Number: | VKMGIV |
| Finish: | Ivory |
| Finish Detail: | Painted Ivory |
| Outer Diameter: | 3-5/16 in. |
| Inner Diameter: | 1-15/16 in. |
| Depth: | 1-1/16 in. |
| Installation Type: | Thread On |
| Temperature: | 135F (57C) |
| Adjustment: | 1/2 in. |
| Corrosion Resistant: | No |
| UL Listed: | Yes |
| FM Approved: | Yes |
| Height: | 1.02 in. (25.9 mm) |
| Width: | 3.3 in. (83.8 mm) |
| Weight: | 0.08 lb. (0.04 kg) |
Data & Resources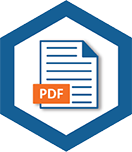 Viking Cover Plate Data Sheet (PDF)
Reviews
Quick and accurate. Easy returns

My order was shipped quickly. Ordered too many pieces and were returned no problem.