Overview
Viking Mirage Standard Response Concealed Pendent Fire Sprinkler activates at 200F (93C) to defend up to ordinary hazard commercial occupancies against fire. This UL and FM-approved fire sprinkler features a 5.6K orifice and a 1/2 in. (12.7 mm) NPT connection. The model replaces Viking model number 20034AE.
Viking VK4921 Concealed Pendent Fire Sprinkler is a Standard Response sprinkler that delivers decorative, competitively-priced defense against fire in up to ordinary hazard Group II commercial occupancies such as universities, auditoriums, churches, and parking garages. Using a heat-activated 3mm glass bulb, this automatic fire sprinkler opens when ambient temperatures reach 200F (93C), reducing the likelihood of flashover and facilitating safe evacuation.
The Viking Model VK4921 has a 5.6 K-Factor and installs with 1/2 in. (12.7 mm) National Pipe Thread (NPT), used in fire sprinkler systems throughout the United States. This fire sprinkler features a brass body, copper deflector, and nickel-alloy sealing assembly with PFTE tape.
This 200F (93C) temperature rating is ideal for situations where 175F is not a high enough temperature, such as areas near a furnace or in an attic.  Fire Sprinklers can be installed to wet and dry pipe fire sprinkler systems, and are preferred for use in one and two-family dwellings, apartments, duplexes, and boarding houses.
With a maximum working pressure of 250 PSI (17.2 BAR), this pendent sprinkler hangs from above-ceiling piping and may be installed and used in accordance with NFPA 13 and local fire code. Each Model VK4921 sprinkler is made by Viking, a global leader in fire protection manufacturing for nearly 100 years.
This product is UL & FM approved, and appropriate for use in fire protection systems when accepted by the authority having jurisdiction. In accordance with NFPA 13, a higher temperature rating may be required when installing a quick response fire sprinkler in or near heat sources, unventilated spaces, uncovered steam mains, or uninsulated rooftops. Concealed pendent sprinklers should not be installed where the air pressure above the ceiling is greater than the pressure below, which may prevent or delay sprinkler activation in the event of a fire.
Specifications
| | |
| --- | --- |
| Size: | 1/2 in. |
| Size Detail: | 1/2 in. NPT Sprinkler |
| K-Factor: | 5.6K |
| Response Type: | Quick Response |
| Temperature: | 200F |
| Heat Element: | Glass Bulb |
| Coverage: | Standard |
| Corrosion Resistance: | No |
| May Contain Lead: | Yes |
| UL Listed: | Yes |
| FM Approved: | Yes |
| SIN: | VK4921 |
| Head Type: | Concealed Pendent |
| Model: | XT1 |
| Manufacturer: | Viking |
Data & Resources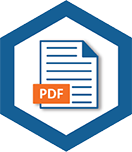 Datasheet: VK494