Overview
New and improved XT1 frame! Updated design prevents wrench from slipping during installation.
Viking XT1 Standard Response Chrome Pendent Fire Sprinkler provides reliable and easily installed protection against fire in ordinary-temperature applications. Using a 5mm glass bulb, this automatic fire sprinkler opens when ambient temperatures reach 155F (68C), drenching the area surrounding a fire to keep it in its place of origin. This sprinkler replaces and improves upon the Viking VK102, with a reduced size (as short as 13/16 in. when installed with the NP-1 recessed escutcheon), a corrosion-resistant deflector, a smooth and finish-ready frame, and a laser-etched deflector.
Viking XT1 Standard Response Chrome Pendent Fire Sprinkler has a 5.6 K-Factor and installs with 1/2 in. NPT thread, used in fire sprinkler systems throughout the United States. Each standard response head features a chrome finish, brass body, stainless steel deflector, and nickel alloy spring.
With a maximum working pressure of 250 PSI (17.2 BAR - UL Approval) or 175 PSI (12.1 BAR - FM Approval), this pendent sprinkler hangs from above-ceiling piping and may be installed in accordance with NFPA 13 and local fire codes. Each XT1 sprinkler is made by Viking, a global leader in fire protection manufacturing for nearly 100 years.
This product is UL listed & FM approved and appropriate for use in fire protection systems when accepted by the authority having jurisdiction. Pendent sprinklers direct the water stream downward against the deflector to distribute water in a hemispherical spray pattern. In accordance with NFPA 13, a higher temperature rating may be required when installing a fire sprinkler in or near heat sources, unventilated spaces, uncovered steam mains, or uninsulated rooftops.
Specifications
| | |
| --- | --- |
| Finish: | Chrome |
| Finish Detail: | Chrome |
| Size: | 1/2 in. |
| Size Detail: | 1/2 in. |
| K-Factor: | 5.6K |
| Response Type: | Standard Response |
| Temperature: | 155F |
| Heat Element: | Bulb |
| Coverage: | Standard Coverage |
| Corrosion Resistance: | No |
| May Contain Lead: | Yes |
| UL Listed: | Yes |
| UL Listed (Specific Listings): | Category VNIV |
| FM Approved: | Yes |
| FM Approved (Specific Approvals): | Classes 2017, 2015, 2043 |
| SIN: | VK1021 |
| Head Type: | Pendent |
| Model: | XT1 |
| Manufacturer: | Viking |
Data & Resources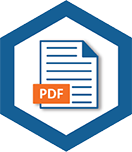 Datasheet: Viking, VK1021