Overview
Dark Cutting Oil 1 Gallon Jug
This Cutting Oil features a well-balanced blend of active sulfur and chlorine to produce dark, semi-transparent cutting fluid for threading, cutting, and most other machining of high-brinell metals, gear stocks, and stainless steel. Dark Cutting Oil protects dies used during threading. This gallon jug of cutting fluid consists of a balanced blend of active sulfur and chlorine for tough machining operations. It is a medium viscosity cutting oil designed to handle tough machining operations. This cutting fluid is FBC System Compatible, meaning it is compatible with a variety of different popular pipe types.
Use this gallon of cutting fluid during heavy-duty cutting, threading, tapping and broaching of steel and stainless-steel alloys. Can also be used on hard steal and cast iron where high speed and clean metal is required. Reduces heat and friction to give greater dimensional accuracy and a finer finish. This dark cutting oil works in a variety of applications including hand tools, pipe-threading machines, galvanized iron, malleable iron, and more. It allows for a longer die life, superior quality of cut threads, reduces heat & friction, and will not separate during stagnation or storage.
Dark vs. Clear Cutting Oil
Dark cutting oil is typically a petroleum-based lubricant that contains additives such as sulfur and chlorine. These additives enhance the lubricating properties of the oil and provide better protection during high-pressure cutting operations. Dark cutting oil is designed for heavy-duty applications, especially in demanding metalworking and machining processes. Dark cutting oil is well-suited for heavy-duty metalworking operations, especially in tough materials like stainless steel or alloys. It provides excellent lubrication and cooling properties, which are necessary to withstand the high cutting forces and temperatures generated during these operations.
Clear cutting oil, on the other hand, is often a lighter mineral oil without sulfur or chlorine additives. It may still contain other additives to improve lubricity and performance but is generally milder compared to dark cutting oil. Clear cutting oil is commonly used in less aggressive cutting operations and is suitable for a broader range of materials. Clear cutting oil is more versatile and can be used in a wider range of cutting applications. It is often used in less demanding machining processes, such as threading softer metals like aluminum or brass.
Specifications
| | |
| --- | --- |
| QRFS SKU: | 54-LN-COI-1GD |
| Manufacturer: | Lansdale |
| Product Type: | Cutting Oil |
| Color: | Dark |
| Size: | 1 gal |
| Container: | Jug |
| UL Listed: | No |
| FBC Approved: | Yes |
| Consistency: | Medium |
| Sourced Location: | USA |
| Weight: | 7 lb. (3.17 kg) |
| Box/Pack Quantity: | 1 |
Data & Resources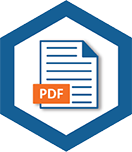 Cutting Oil Data Sheet (PDF - External Link)