Overview
DeWALT HangerMate & Suspender Rod Hanging Anchors
DeWalt rod hanging anchors are specialized fasteners used for suspending threaded rods from various overhead surfaces like ceilings and beams. They provide a reliable method for securely hanging pipes, conduit, ductwork, and other equipment in construction, electrical, HVAC, and plumbing installations. These anchors eliminate the need for drilling and provide a sturdy attachment point, streamlining the process of suspending objects from above. These HangerMates and Suspenders are for 3/8 in. threaded rods, and are UL Listed and FM Approved. Constructed of Zinc-Plated Carbon Steel.
There is a variety of different applications, sizes, and orientations to choose from. See table below for more information on the different types of Rod Hanging Anchors from DeWALT.
To find yours, enter the QRFS SKU in the search bar, or see the product options section on this product page.
| | | | | | | |
| --- | --- | --- | --- | --- | --- | --- |
| QRFS SKU | MPN | Product | Application | Orientation | Size | Max. Load |
| 52-ST-51150-25 | PFM2251150 | HangerMate | Wood | Vertical | 5/16 in. x 2-1/2 in. | 2670 lbs. |
| 52-ST-71050-25 | PFM2271050 | Suspender | Concrete | Dual | 5/16 in. x 2-1/4 in. | See Datasheet |
| 52-ST-4115N-25 | PFM224115N | HangerMate | Steel | Horizontal | 1/4 in.-20 x 1-1/2 in. | See Datasheet |
| 52-ST-7120N-25 | PFM227120N | Suspender | Steel | Dual | 1/4 in.-20 x 1-1/2 in. | See Datasheet |
| 52-ST-61150-25 | PFM2261150 | HangerMate | Wood | Horizontal | 5/16 in. x 2-1/2 in. | 1450 lbs. |
| 52-ST-71000-25 | PFM2271000 | Suspender | Wood | Dual | 5/16 in. x 2-1/4 in. | 1450 lbs. |
Specifications
| | |
| --- | --- |
| QRFS SKU: | 52-ST-4115N-25 |
| Manufacturer Part Number: | PFM224115N |
| Manufacturer: | Stanley Black & Decker |
| Brand: | DeWALT |
| Product Line: | HangerMate |
| Product Type: | Rod Hanging Anchor w/ Nut |
| Material: | Zinc Plated Carbon Steel |
| Application: | Steel |
| Mount: | Horizontal |
| Size: | 1/4 in.-20 x 1-1/2 in. |
| Rod Diameter: | 3/8 in. Rod |
| Quantity: | Box of 25 |
| Coupling Thread Size (UNC): | 3/8-16 |
| Coupling Thread Depth (in.): | 3/8 in. |
| Coupling Height (in.): | 3/4 in. |
| Socket Driver Size (in.): | 1/2 in. |
| Load lbs.: | See Datasheet |
| Sourced Location: | USA |
| Length: | 8.5 in. (215.9 mm) |
| Width: | 3 in. (76.2 mm) |
| Height: | 3 in. (76.2 mm) |
| Weight: | 1.4 lb. (0.63 kg) |
Data & Resources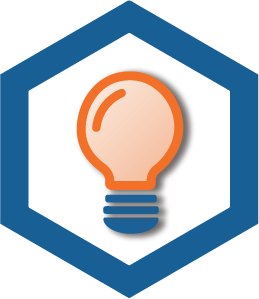 DeWALT Hangermate: Install Threaded Rod Easily (Blog)