Overview
Hex Pitot Gauge Handle
This Hex Pitot Gauge Handle is a reliable piece of water flow testing equipment in water-based systems and fire protection equipment, including hose nozzles, fire hydrants, and more. Constructed with a durable Brass material, this pitot blade is designed to be paired with Standard Pitot Blades. Featuring a 1/4 in. National Pipe Thread (NPT) connection, this handle is compatible with 1/4 in. NPT Pressure Gauges and standard pitot blades, and directs water toward a pressure gauge, providing pressure readings to help ensure proper function.
What is a Pitot Gauge Handle?
A Pitot Gauge handle, also known as a Pitot tube or Pitot probe when paired with a blade and gauge, is a device used to measure fluid velocity in a variety of applications. It is named after the French engineer Henri Pitot, who invented it in the 18th century.
The primary purpose of a Pitot tube is to measure the velocity of water by utilizing the principle of fluid dynamics. The device consists of a small tube or probe with an open end and a perpendicular blade, known as the Pitot blade. The open end of the tube faces the fluid flow, while the Pitot blade is positioned perpendicular to the flow.
When the fluid flows past the Pitot blade, it creates a pressure difference between the front-facing open end of the tube and the stagnation point on the blade. This pressure difference is known as the dynamic pressure and is directly related to the fluid's velocity. By measuring this pressure difference, the velocity, or flow, of the fluid can be determined.
Specifications
| | |
| --- | --- |
| QRFS SKU: | 43-NW-PGH-101 |
| Manufacturer Part Number: | #101 |
| Manufacturer: | New England Manufacturing |
| Part: | Pitot Gauge Handle |
| Model: | Hex |
| Material: | Brass |
| Thread Type: | National Pipe Thread (NPT) |
| Size: | 1/4 in. |
| Size Detail: | 1/4 in. NPT |
| Grip: | Hexed |
| Recommended Use: | Standard Pitot Blades |
| Quick Disconnect: | Yes |
| Length: | 7.75 in. (196.85 mm) |
| Width: | 2.13 in. (54.1 mm) |
| Height: | 0.75 in. (19.05 mm) |
| Weight: | 0.8 lb. (0.36 kg) |
| Box/Pack Quantity: | 1 |
Data & Resources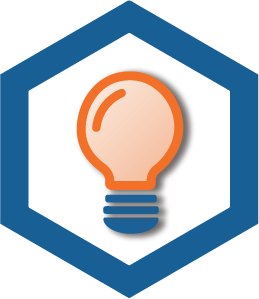 How to Use a Pitot Gauge (Blog)