Overview
1-1/4 in. FNPT x 1-1/4 in. MNPT Sight Glass
This Bronze constructed Sight Glass features double-sided Acrylic windows to visually observe and monitor water flow characteristics, such as flow rate, flow direction, and/or any potential water flow issues during the testing process. With a 1-1/4 in. FNPT x 1-1/4 in. MNPT connection, installation and use is simple and easy.
Is a Sight Glass Necessary for Flow testing?
To conduct an accurate water flow test, certain tools are necessary, such as pressure gauges, pitot tubes, pitot blades, and more depending on the specific test. While a sight glass is not inherently necessary for conducting accurate flow tests, we highly recommend using one anyways. Sight glasses are very useful for the following reasons:
Flow Rate Observation: A sight glass allows operators to directly observe the movement and rate of fluid flow. By visually assessing the flow velocity and volume, they can verify if it matches the expected or desired flow rate for the testing application.
Flow Direction Confirmation: In some cases, it is crucial to ensure that the fluid is flowing in the correct direction during testing. The sight glass enables operators to confirm the flow direction visually, preventing any potential errors or reversals that could impact the accuracy of the test results.
Detection of Air or Gas Entrapment: Air or gas entrapped within a fluid can affect flow rates and measurements. A sight glass can help identify the presence of air bubbles or gas pockets within the fluid, allowing operators to take corrective actions if necessary.
Visualization of Sediment or Contamination: During flow testing, it is important to monitor for any sediment, debris, or contaminants that may affect the accuracy of the results or the functioning of the system. A sight glass enables operators to visually detect such particles and take appropriate measures to address them.
Overall, sight glasses provide an extra level of confidence when testing. They help ensure the most accurate results by identifying certain variables that may not have been included without its use.
Specifications
| | |
| --- | --- |
| QRFS SKU: | 43-LN-STG-080 |
| Manufacturer Part Number: | 100-450-00080 |
| Manufacturer: | Lansdale |
| Part: | Sight Glass |
| Material: | Bronze Body, Acrylic Windows |
| Thread Type: | National Pipe Thread (NPT) |
| Size: | 1-1/4 in. |
| Size Detail: | 1-1/4 in. FNPT x 1-1/4 in. MNPT |
| Length: | 3.88 in. (98.55 mm) |
| Width: | 2.5 in. (63.5 mm) |
| Height: | 2.56 in. (65.02 mm) |
| Weight: | 1.69 lb. (0.77 kg) |
| Box/Pack Quantity: | 30 |
Data & Resources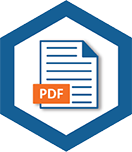 1 in. Sight Glass Data Sheet (PDF - External Link)