Overview
Telescopic No-Climb Extension Pole for Smoke Detector and Alarm Tests (Solo 108)
The Solo 108 Telescopic No-Climb Extension Pole provides convenience and safety for contractors testing or cleaning hard-to-reach smoke detectors and carbon monoxide sensors. No need for ladders or climbing equipment attach this two pound access pole to a Solo-brand aerosol dispenser and tester to get the job done.
This telescopic fiberglass pole extends from 4.8 ft. to 7.2 ft. giving you approximately a 12 ft. reach. Add a Solo 101 (4 ft.) for additional reach. The Solo No-Climb Extension Poles balances strength and length to prevent any bending or whipping while in use. In addition, the pull-wound fiberglass prevents electrical conduction, protecting users against short circuits.
Will this extension pole work for my testing application?
This no-climb access pole weighs only four pounds. It pairs with a Solo-brand aerosol dispenser (along with a Solo or Testfire tester) to access out-of-reach smoke detectors or alarms. Any of Solo's testing aerosols including those used to clean detectors or test carbon monoxide sensors may be used with these extension poles (with the Solo 330 or 332 aerosol dispenser), such as:
Start testing with any of these aerosol dispensers:
How do I use the Solo 108?
Get the most out of this lightweight extension pole by following these instructions:
Retract the Solo 108 pole to its minimum length.
Note that all attachments whether they're extension poles or aerosol dispensers insert into the open end of the pole and are held in place using a spring-loaded button and locking hole.
First, slide any required extension poles (Solo 101 for an additional 4 ft. of reach) into the end of the pole. Make sure that the button on the Solo 108 springs up from the locking hole.
Connect and secure an aerosol dispenser or detector removal tool following the manufacturer's instructions. Verify that the button is lodged in the locking hole.
Extend the Solo 108 to the desired length by depressing the spring-loaded buttons along the pole and sliding until a click is heard.
If possible, keep the pole perfectly upright during use, and take the following precautions:
Stand with one foot slightly in front of the other to reduce strain and improve balance.
Share the load with others and take regular breaks.
Occasionally switch the position of the pole, holding it either on the right-hand or the left-hand side of the body.
Hold the pole perpendicular to the ground and stand directly under the top of the pole.
If this product must be held at an angle, stand no more than 5 feet away from a point directly beneath the detector. Note that some Solo-brand products, including the Trutest, should never be used at an angle.
Data & Resources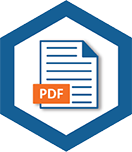 Datasheet: Solo Smoke Detector Testing