Overview
Solo 332 Aerosol Dispenser for Tests of Smoke Detectors and CO Sensors (Up to 7 in. in Diameter)
The Solo 332 helps contractors clean or test smoke detectors and carbon monoxide (CO) sensors in hard-to-reach areas. When paired with Solo-brand access poles and aerosol testing products (sold separately), this lightweight (2.2-pound) tool makes it possible to discharge a controlled spray from 10 to 30 feet away.
Designed for detectors up to 7 in. in diameter (101.6 mm), this tool uses a clear cup that surrounds sensors to introduce synthetic smoke or other materials into sensing chambers. This spring-loaded device features a hinged connection that facilitates use even with electronics mounted on sloped or angled ceilings. Each Solo 332 is listed to UL 77TL, an internationally-recognized standard for emergency signaling products and accessories.
Use this tool with a variety of aerosols, including:
Is this a standalone tool?
No. The Solo 332 discharges aerosols using a Solo-brand extension pole. Depending on the attachments used, this tool can grasp detectors from distances of 14 to 30 feet. Available extension poles include:
These telescopic, no-climb extension poles provide convenience and safety, eliminating the need for ladders or climbing equipment.
To test smoke and CO detectors larger than 4 in., consider the Solo 332, which fits devices as large as 7 in. across.
How do I use the Solo 332?
The Solo 332 slides into the end of a Solo 100, Solo 101, or Solo 108 extension pole. To attach it, follow these steps:
Unscrew and remove the red retainer cup at the base of the Solo 33o.
Place a Solo or Smoke Centurion aerosol canister into the retainer cup.
Thread the retainer cup and canister back into the Solo 332 until the aerosol activates then unscrew slightly.
Slide the pole on the Solo 332's handle into the extension pole. Make sure that the button on the Solo 100 springs up from the locking hole.
To clean or test detectors:
Use the extension pole to guide the Solo 332 to the detector.
Place the detector inside the dispenser's see-through cup.
Push up to discharge the aerosol.
Aerosols used to test smoke detector and carbon monoxide (CO) detectors should typically be discharged in one-second bursts. Repeat every ten seconds as needed. If the detector does not activate after five sprays, inspect and/or clean your detector and testing equipment (and replace the detector as needed).
Remember to:
Stand with one foot slightly in front of the other to reduce strain and improve balance.
Share the load with others and take regular breaks.
Occasionally switch the position of the pole, holding it either on the right-hand or the left-hand side of the body.
Hold the pole perpendicular to the ground and stand directly under the top of the pole.
If this product must be held at an angle, stand no more than 5 feet away from a point directly beneath the detector.
Data & Resources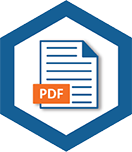 Datasheet: Solo Smoke Detector Testing