Overview
Smoke Centurion Smoke Detector Testers spray synthetic smoke ideal for functional tests of smoke detectors' and the SOLO 809 Tester Kit comes with all the accessories that make these tests easier, including an extra-long 15 ft. pole to reach detectors on high ceilings:
Twelve 2.6 oz. aerosol cans of Solo Smoke Centurion Smoke Detector Testers
One Solo 100 telescopic fiberglass pole extends from 4.8 ft. to 14.9 ft. giving you approximately a 20 ft. reach (add Solo 101 for additional reach)
One Solo 330 Aerosol Smoke Dispenser
One Solo 604 Carrying Bag
Each aerosol smoke detector tester can be used by hand (like a can of spray paint) or in tandem with the telescoping pole for easy reach of ceiling-mounted smoke detectors. The pole attaches to the Solo 330 Aerosol Smoke Dispenser, which has a clear test cup that wraps around detectors up to 4 in. diameter and exposes them to test smoke while minimizing leakage and waste. And the Solo 604 Carrying Bag keeps all the equipment secure and organized to, from, and at the testing site.
This smoke detector tester has low global warming potential and meets a variety of global standards, including NFPA 72. Each 2.6-ounce can is recyclable and eco-friendly, and made with materials that are:
Silicone-free
Ozone-friendly
CFC-free
100% biodegradable
Each can is packed with synthetic smoke to deliver a low cost per test
Smoke Centurion smoke detector tester spray covers a range of smoke detectors, including:
Cigarette and oil smoke detectors
Ionization-type detectors
Optical detectors
Data & Resources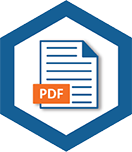 Datasheet: Solo Smoke Detector Testing