Overview
Senju CN-QR Quick Response Concealed Pendent Fire Sprinkler delivers decorative, competitively priced defense against fire in ordinary-temperature applications. Using a heat-activated soldered fusible link assembly, this automatic fire sprinkler opens when ambient temperatures reach 162F (72C), reducing the likelihood of flashover and facilitating safe evacuation.
Low-profile cover plates mount flush to the ceiling and are available in a factory-finished white, brushed chrome, grey white, ivory, beige, terra brown, jet black, or brushed brass. When temperatures near the ceiling reach 139F (59C), the soldered cover plate detaches, exposing the head of the Senju CN-QR concealed pendent fire sprinkler, which activates when temperatures reach 162F (72C).
The Senju Model CN-QR has a 5.6 K-Factor and installs with 1/2 in. (12.7 mm) National Pipe Thread (NPT), used in fire sprinkler systems throughout the United States. This Quick Response Fire Sprinkler features a copper alloy body, a phosphor bronze deflector, and a bronze frame providing 3/8 in. (9.53 mm) vertical adjustment for easy installation.
To order the Senju CN-QR with custom cover plates, contact us at 888.361.6662 or fill out our contact form.
With a maximum working pressure of 175 PSI (12.1 BAR), this pendent sprinkler hangs from above-ceiling piping behind a decorative cover plate and may be installed and used in accordance with NFPA 13 and local fire code. Each Model CN-QR sprinkler is made by Senju, Japan's largest manufacturer of fire-suppression products.
This product is UL-listed, and appropriate for use in fire protection systems when accepted by the authority having jurisdiction.
Specifications
| | |
| --- | --- |
| Size: | 1/2 in. |
| Size Detail: | 1/2 in. NPT Sprinkler |
| K-Factor: | 5.6K |
| Response Type: | Quick Response |
| Temperature: | 162F |
| Heat Element: | Fusible Link |
| Coverage: | Standard |
| Corrosion Resistance: | No |
| May Contain Lead: | Yes |
| UL Listed: | Yes |
| FM Approved: | Yes |
| SIN Number: | SS9521 |
| Head Type: | Concealed Pendent |
| Model: | CN-QR |
| Manufacturer: | Senju Sprinkler |
Data & Resources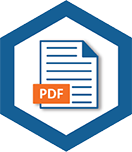 CAD_Senju_SS9521