Overview
Victaulic V2740 Residential Quick Response Chrome Pendent Fire Sprinkler delivers reliable and easily-installed protection against fire in residential occupancies such as homes and apartments. Using a heat-activated 3mm glass bulb, this automatic fire sprinkler activates when the surrounding air reaches 155F (68C), lowering ambient temperatures to reduce flashover and facilitate safe escape.
The Victaulic Model V2740 has a 4.9 K-Factor and installs with 1/2 in. (12.7 mm) National Pipe Thread (NPT), used in fire sprinkler systems throughout the United States. This Residential Fast Response Fire Sprinkler features a chrome finish, die-cast brass frame, bronze load screw, bronze deflector, a bronze pip cap, and a PTFE-taped seal. The frame is cast with a hex-shaped wrench boss to make installation and tightening from many angles easy.
With a maximum working pressure of 175 PSI (12.1 BAR), this pendent sprinkler mounts to ceiling pipes and may be installed and used in accordance with NFPA 13, NFPA 13R, NFPA 13D and local fire code. Each Model V2740 sprinkler is made by Victaulic, a piping-industry manufacturer and trusted producer of fire protection products since 1919.
This product is UL-listed, and appropriate for use in fire protection systems when accepted by the authority having jurisdiction. In accordance with NFPA 13, a higher temperature rating may be required when installing a residential fast response fire sprinkler in or near heat sources, unventilated spaces, uncovered steam mains, or uninsulated rooftops.
Specifications
| | |
| --- | --- |
| Response Type: | Quick Response |
| Temperature: | 155F |
| Corrosion Resistance: | No |
| May Contain Lead: | No |
| Nominal K-Factor: | 4.9K |
| Fire Sprinkler Heat Element: | Glass Bulb |
| Fire Sprinkler Use Type: | Residential |
| Fire Sprinkler Head Type: | Pendent |
| SIN Number: | V2740 |
| Thread Type: | NPT |
| Model: | V27 |
| UL Listed/FM Approved: | No |
Data & Resources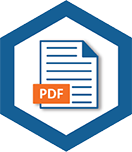 Datasheet_Victaulic_V2740