Overview
Black Iron Pipe Nipple | 1/4 in. NPT | 6 in. Length
1/4 in. NPT x 6 in. Length Black Iron Pipe Nipple, commonly used with fire sprinkler pipes, connects two female pipes using two male-threaded pipe ends. These 1/4 in. x 6 in. nipples are frequently used in valve trim applications. Often, contractors use these nipples to connect three-way valves to riser check valves installed in a "shotgun" configuration. Using these valves and nipples, fire professionals can quickly and economically attach gauges used to monitor supply and system side pressure in fire sprinkler systems.
Will this item fit my fire sprinkler or plumbing system?
This black iron nipple is designed to install between two pipes with 1/4 in. female National Pipe Thread (NPT) and has a total length of 6 in. This fitting is often used to connect a check valve and a 3-way valve, which in turn connects to a gauge within a check valve system. When water exits the check valve through the first nipple, either before or after the clapper, it will also enter the gauge through the second nipple to give inspectors easy access to pressure readings.
Contractors installing a shotgun riser check valve may also want to view our selection of 1/4 in. NPT square head plugs, which close off the ends of three-way valves controlling the flow of water to pressure gauges.
Is black steel pipe safe to use with my fire protection piping?
Strength, durability, and heat-resistant characteristics make black steel pipe a common choice in fire sprinkler systems. Where moisture and oxygen mix, black steel is generally more cost-effective, corrosion-resistant, and safer than galvanized alternatives.
However, black steel can be susceptible to corrosion, particularly in dry-pipe systems, where condensation or leftover water can combine with air to facilitate rapid rusting. Replacing pressurized air with nitrogen can extend the life of black steel in dry systems, as can filling wet-pipe systems with nitrogen before adding water. Black steel should not be mixed with galvanized steel, as it may accelerate corrosion in the piping system.
Specifications
| | |
| --- | --- |
| QRFS SKU: | 50-LN-NIP-0426 |
| Manufacturer Part Number: | 550-150-00680 |
| Manufacturer: | Lansdale |
| Material: | Black Steel |
| Fitting Type: | Nipple |
| Size: | 1/4 in. NPT x 6 in. Length |
| UL Listed: | No |
| FM Approved: | No |
| Sourced Location: | USA |
| Length: | 6 in. (152.4 mm) |
| Width: | 0.5 in. (12.7 mm) |
| Height: | 6 in. (152.4 mm) |
| Weight: | 0.2 lbs. (0.09 kg) |
| Box/Pack Quantity: | 25 |
Data & Resources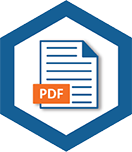 Lansdale Sprinkler Extension Data Sheet (PDF - External Link)