Overview
Pilot Clamp Complete Kit for Quick and Accurate Pipe Hole Cutting
For a quick and accurate way to consistently cut perfect holes in fire sprinkler system, plumbing, or other pipe, look no further than this essential part of a bigger Pilot Clamp Kit. This Pilot Clamp Kit features jaws that lock around pipe using Vise Grip handles creating an on-site pipe drilling jig. The Pilot Clamp's head has multiple bubble levels to ensure consistent, level holes every time. With its innovative design, you can drill wobble-free clean holes either vertically or horizontally in tight, cramped spaces such as behind walls or in between trusses using the regular, cordless, or right-angle drill you already own. It even works to expand existing holes, such as when you need to replace a waterflow detector. Quite frankly, it is the perfect hole cutting system for putting error-free holes in vertical or horizontal pipe.
The Pilot Clamp Kit is the perfect hole cutting system to install Mechanical Tees, Crosses, Welded outlets, Threaded outlets, Detection devices (flow or pressure switches), hundreds of non-fire applications in HVAC, plumbing, electrical, municipal water, and more!
These six steps can help users of pilot clamps drill with accuracy and ease:
Measure the size of the pipe.
Take that measurement and use the hole size chart to determine an appropriate hole saw size. Pilot clamps drill holes up to 2 inches in diameter and can guide hole saws through pipe up to 4 inches in diameter.
Attach the hole saw guide and bushing, then center and fasten the "vise-grip" like clamp head onto the pipe, squeezing together the handles until locked into place.
Adjust the clamp or pipe as needed to center the bubbles in the built-in levels.
Position the drill and the guide bushing.
Carefully begin drilling into the pipe until desired results are achieved.
Pilot Clamp Complete Kit Components and Pieces
1 x Pilot Clamp with Integrated levels
6 x Interchangeable 1-2 in. Pilot Clamp Guides
6 x Interchangeable 1-2 in. Lenox® Bi-Metal Hole Saw Blades
2 x Lenox® Arbors
1 x Pilot Bit
1 x Hole Size Chart
1 x Rugged Heavy-Duty Carrying Case
What is a Pilot Clamp and what is it used for?
Pipefitters of all kinds rely on a variety of tools to modify pipe in the field. But with a range of pipe diameters and thicknesses available, one task often remains difficult with standard tools: precisely drilling holes in the pipe. Pipefitters utilize pilot clamps for day-to-day assignments that require consistent and accurate drilling on-site. Although anyone can use a pilot clamp with a simple household drill, qualified and trained pipefitters typically use them to make holes for mechanical tees, crosses, welded outlets, threaded outlets, and devices designed to detect changes in flow or pressure within piping systems. Pilot clamps simplify pipefitting in the field. They fasten to any type of pipe, including those used for fire sprinkler systems, sewage removal, and potable water. By using a clamp head with two jaw-like ends, the clamp acts as a hole saw guidance system that can guarantee accurate hole placement.
Specifications
| | |
| --- | --- |
| QRFS SKU: | 56-LN-PCKIT |
| Manufacturer: | Lansdale |
| Product Type: | Pilot Clamp |
| Model: | Complete Kit |
| Application: | Pipe Hole Cutting |
| UL Listed: | No |
| FM Approved: | No |
| Clamp: | 1 x Pilot Clamp w/ Integrated Levels |
| Guides: | 6 x Interchangeable (1-2 in.) |
| Hole Saw Blades: | 6 x Interchangeable Lenox Bi-Metal (1-2 in.) |
| Arbors: | 2 x Lenox |
| Pilot Bit: | 1 x Bit |
| Hole Size Chart: | Included |
| | |
| Total Pieces: | 18 Total Pieces |
| Sourced Location: | USA |
| Length: | 14 in. (355.6 mm) |
| Width: | 11.5 in. (292.1 mm) |
| Height: | 4.5 in. (114.3 mm) |
| Weight: | 11.2 lb. (5.08 kg) |
| Box/Pack Quantity: | 1 |
Data & Resources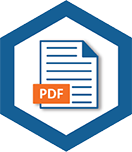 Pilot Clamp Complete Kit Data Sheet (PDF - External Link)