Overview
Ashcroft 3-1/2 in. dry gauge featuring Flutterguard technology get great readings, every time!

Lightweight and versatile, this gauge has Grade 1A 1% full-scale accuracy resulting in steady, consistent readings even with pulsations. The unique PowerFlex movement utilizes a unique suspended construction which isolates the gauge movement from the socket, thereby reducing the effects of shocks and vibration. In addition, the PowerFlex removes nine of the thirteen gear components. 1/4 in. (quarter-inch) NPT connection. This indicator reads as steady as a liquid filled gauge!
For $30 more, this 3-1/2 in. Dry Dial Pressure Gauge arrives tested and certified to standards set by the National Institute of Standards and Technology (NIST) to meet the exacting standards of accuracy demanded by clients in the U.S. Navy, Army, and aviation industries, amongst others.
Available dial ranges?
This gauge is available in multiple dial ranges. To prolong your gauge's life, choose a range that places your expected pressures at the center of the dial or in the mid-range. For example, for testing outlets with 30 PSI choose a 0-60 PSI gauge range or for testing outlets with 50 PSI choose a 100 PSI gauge range.
| Dial Ranges | Major #'d Graduations | Minor Graduations | Smallest Graduations |
| --- | --- | --- | --- |
| -30-0-200 PSI | 20 | 10 | 2 |
| -30-0-100 PSI | 10 | 5 | 1 |
| 0-30 PSI | 5 | 1 | 1/2 |
| 0-60 PSI | 5 | 5 | 1 |
| 0-100 PSI | 10 | 5 | 1 |
| 0-160 PSI | 20 | 10 | 2 |
| 0-200 PSI | 20 | 10 | 2 |
| 0-300 PSI | 30 | 10 | 5 |
| 0-400 PSI | 50 | 25 | 5 |
Specifications
| | |
| --- | --- |
| Size: | 3-1/2 in. |
| Size Detail: | 3-1/2 in. Gauge |
| UL Listing: | No |
| FM Approved: | No |
| Gauge Fill: | Dry |
| Material: | Stainless Steel |
| Manufacturer: | Ashcroft |
Data & Resources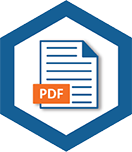 Datasheet: Ashcroft, 1009 Pressure Gauge