Overview
Bedrock Speech Intelligibility Tester STIPA Meter
This Bedrock Audio STIPA Meter is an accurate, reliable, and affordable Speech Intelligibility Tester. This device is easy to use – even for first-time users of the Speech Transmission Index (STI). A casual STI user will not have to deal with impossible key combinations & complicated calibration, all while a seasoned expert will still be able to find every feature they've ever needed.
This STIPA Meter device was designed from the ground up by inventors of the Speech Transmission Index for Public Address Systems (STIPA) and is a fully compliant STI measuring device as specified in IEC-60268-16 4th ed. (2011). It offers two measuring modes – a quick-screening mode for optimized ease of use and a Pro mode that offers comprehensive versatility in STI measuring.
This device features a full color touch-screen display, along with 4 GB of storage and access to stored data and recorded audio through a high-speed USB 2.0 interface. The Bedrock STIPA meter has a built-in long-lasting battery pack that is rechargeable via USB, and contents of the kit include all necessary accessories, such as a microphone, charger, cables, windscreen, all inside of a rugged waterproof carrying case.
What is STIPA, anyways?
STIPA stands for "Speech Transmission Index for Public Address systems." It is a metric used to measure and assess the intelligibility of speech transmitted through a public address (PA) or sound reinforcement system. The Speech Transmission Index (STI) was originally developed to evaluate the speech intelligibility in various environments, such as classrooms, auditoriums, airports, train stations, and other public spaces.
The STI measures the quality of speech transmission by evaluating how well speech can be understood and recognized by listeners. It considers various factors that affect speech intelligibility, such as background noise, reverberation, and other distortions introduced by the sound reinforcement system.
STIPA is an essential tool for assessing and designing sound systems to ensure clear and intelligible speech communication in public spaces. It helps system designers and acousticians optimize the performance of PA systems by identifying potential issues and recommending appropriate adjustments to improve speech clarity and intelligibility for listeners.
Specifications
| | |
| --- | --- |
| QRFS SKU: | 46-BA-SM50 |
| Manufacturer Part Number: | SM50 |
| Manufacturer: | Bedrock Audio |
| Brand: | Bedrock® |
| Model: | Speech Intelligibility Tester |
| Product Type: | STIPA Meter |
| Testing Use: | Public Address Systems |
| Application: | Voice Evacuation Alarms |
| Measurement: | STIPA/Full STI |
| UL Listed: | No |
| FM Approved: | No |
| Display: | Touch |
| Frequency: | 24-124 dB (20-20K Hz) |
| Additional Information: | 4GB Storage, NFPA 72 |
| Power Source: | Internal |
| Includes: | Microphone, Charger, Cables, Windscreen, Waterproof Case |
| Sourced Location: | Netherlands |
| Length: | 14 in. (355.6 mm) |
| Width: | 11 in. (279.4 mm) |
| Height: | 4 in. (101.6 mm) |
| Weight: | 4 lb. (1.81 kg) |
| Box/Pack Quantity: | 1 |
Data & Resources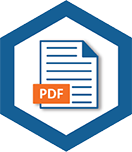 STIPA Meter Instruction Manual (PDF - External Link)