Overview
Bedrock Talkbox STIPA Signal Source
Every STIPA measurement, including the Bedrock STIP Meter Speech Intelligibility Tester, needs a source for the STIPA test signal. The Bedrock Talkbox is an accurate and reliable signal source and can be used as an electronic source with the included 3.5mm jack connection or calibrated as an acoustic source with its integrated loudspeaker. This device, when paired with a STIPA measuring device, accurately displays the STIPA & other test signals, including noise, sine waves, and sweeps.
The 3.5mm jack connection allows this Tallbox to be utilized as a powered loudspeaker with computers and smartphones, with a frequency range of 20-16KHz (flat response within +/- 1 dB between 80Hz & 16KHz). It plays back signal at standardized signal levels of 54-72dB (A) at 1 meter; Signal level can be increased/decreased relative to environment.
The Bedrock Talkbox features an LCD touch screen, comes with a 110-240V AC External Power Supply, necessary cables, adapters, and a waterproof case.
Electronic vs. Acoustic Signal Source for Alarm Systems
Electronic signal sources are used for generating the standardized test signals used in STIPA measurements. STIPA meters require specific test signals that simulate speech-like sounds for their measurements. These electronic test signals are carefully designed to include specific speech characteristics, such as modulation, pauses, and frequency distribution, to represent typical speech patterns. Signal generators or specialized audio equipment capable of producing the standardized STIPA test signals are used as the electronic signal source for STIPA meters.
Acoustic signal sources are used as the sound output for the STIPA measurements. The standardized test signals generated electronically are played through a sound reproduction system, such as a loudspeaker or a sound source in a room. The acoustic signal source represents the real-life scenario where speech is transmitted through a public address system or sound reinforcement system. STIPA meters capture and analyze the transmitted sound to determine the speech intelligibility and quality in the given acoustic environment.
In summary, both electronic and acoustic signal sources are integral to the operation of STIPA meters. Electronic signal sources are used to generate the standardized test signals, and acoustic signal sources reproduce these test signals to assess the speech intelligibility in public address systems. By combining these two sources, STIPA meters can accurately measure and evaluate the performance of public address systems to ensure clear and intelligible speech communication in various environments.
Specifications
| | |
| --- | --- |
| QRFS SKU: | 46-BA-BTB65 |
| Manufacturer Part Number: | BTB65 |
| Manufacturer: | Bedrock Audio |
| Brand: | Bedrock® |
| Model: | Talkbox |
| Product Type: | STIPA Signal Source |
| Testing Use: | Public Address Systems |
| Application: | Voice Evacuation Alarms |
| Measurement: | STIPA/Full STI |
| UL Listed: | No |
| FM Approved: | No |
| Display: | Touch |
| Frequency: | 54-72 dB(A) at 1m (20-16K Hz) |
| Power Source: | External 100V-240V Supply (Included) |
| Includes: | AC Power Supply, International Adapters, Waterproof Case |
| Sourced Location: | Netherlands |
| Length: | 13 in. (330.2 mm) |
| Width: | 12 in. (304.8 mm) |
| Height: | 9 in. (228.6 mm) |
| Weight: | 8 lb. (3.63 kg) |
| Box/Pack Quantity: | 1 |
Data & Resources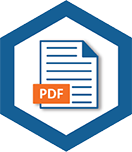 Talkbox Instruction Manual (PDF - External Link)