Overview
AV Checker Duct Detector Air Velocity Tester
This SDi Fire AV Checker is ideal for annual testing to ensure that the duct detector will sample the air velocity as required by NFPA 72. AV Checker is manufacturer approved, easy to use, and ensures accurate results. Featuring a digital thermometer function, this device measures ambient temperature in the ducts, and is also suitable for measuring battery temperatures during battery testing requirements stated in NFPA 72.
The AV Checker measures airflow volume up to 2.5 million cubic feet per minute (CFM), with a data logging capacity of 20k data points via USB Interface. Contents right out of the box include the meter device, telescopic probe, USB cable, PC interface software, ac adapter, and hard case.
Why is air velocity accuracy so important?
Duct detectors are specialized devices used in fire alarm systems to detect the presence of smoke or fire within the HVAC (Heating, Ventilation, and Air Conditioning) ductwork of buildings. They are an essential component of fire protection systems, particularly in large commercial, industrial, and institutional buildings.
The primary function of duct detectors is to monitor the airflow & air pressure within the ducts and quickly identify any signs of smoke or combustion byproducts. When smoke particles are detected, the duct detector triggers an alarm or activates other safety systems, such as fire dampers, smoke control systems, or fire suppression equipment, to alert building occupants and facilitate the evacuation process.
Air velocity monitoring can be crucial for ensuring the proper functioning of the system, maintaining indoor air quality, and detecting potential fire hazards. By integrating air velocity sensing into duct detectors, the system can take appropriate actions, such as generating an alarm or notifying the building management, if there are anomalies in the airflow that require attention.
Specifications
| | |
| --- | --- |
| QRFS SKU: | 46-SD-AV02 |
| Manufacturer Part Number: | AV02 |
| Manufacturer: | SDi Fire |
| Brand: | Checker™ |
| Model: | AV Checker |
| Product Type: | Duct Detector Tester |
| Testing Use: | Duct Detector |
| Application: | Air Velocity |
| Measurement: | Up to 2.5m CFM |
| UL Listed: | No |
| FM Approved: | No |
| Additional Information: | Digital Thermometer, Conforms to NFPA 72 |
| Power Source: | Internal |
| Includes: | Meter, Telescopic Probe, USB, PC Interface Software, AC Adapter, Hard Case |
| Data Logging Capacity: | 20K Data Points via USB |
| Sourced Location: | USA |
| Length: | 13 in. (330.2 mm) |
| Width: | 11 in. (279.4 mm) |
| Height: | 9 in. (228.6 mm) |
| Weight: | 4 lb. (1.81 kg) |
| Box/Pack Quantity: | 1 |
Data & Resources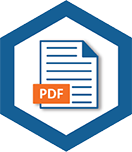 AV Checker Instructions Manual (PDF - External Link)