Overview
Duct Checker Pressure/Air Sampling Ability Tester
This SDi Fire Duct Checker is ideal for annual testing to ensure that the duct detector will sample the differential pressure via the sampling tubes, as required by NFPA 72. Duct Checker is manufacturer approved, easy to use, and ensures accurate results. This digital manometer is a portable, battery operated pressure measuring device, ideal for Fire Testing Technicians measuring pressure levels in HVAC/R ducts containing smoke detectors.
This device measures gauge pressure, meaning ambient pressure, and differential pressure. The meter has five selectable units of measurement including inH2O, PSI, mbar, bar, and mmH2O. Includes hard case and sampling tube plugs. This product is ideal for annual testing to ensure that the duct detector will sample the airstream properly, as required by NFPA 72.
What exactly is air sampling and why do I need to test my duct detectors?
Duct detectors are specialized devices used in fire alarm systems to detect the presence of smoke or fire within the HVAC (Heating, Ventilation, and Air Conditioning) ductwork of buildings. They are an essential component of fire protection systems, particularly in large commercial, industrial, and institutional buildings.
The primary function of duct detectors is to monitor the airflow & air pressure within the ducts and quickly identify any signs of smoke or combustion byproducts. When smoke particles are detected, the duct detector triggers an alarm or activates other safety systems, such as fire dampers, smoke control systems, or fire suppression equipment, to alert building occupants and facilitate the evacuation process.
These Pressure & Air Sampling Duct Detector Testing devices test the air sampling function of these detectors, ensuring that they are functioning optimally in early smoke detection, rapid alarm activation, enhanced sensitivity, comprehensive coverage, and reduced false alarms.
Specifications
| | |
| --- | --- |
| QRFS SKU: | 46-SD-DUCT01 |
| Manufacturer Part Number: | DUCT01 |
| Manufacturer: | SDi Fire |
| Brand: | Checker™ |
| Model: | Duct Checker |
| Product Type: | Duct Detector Tester |
| Testing Use: | Duct Detector |
| Application: | Pressure/Air Sampling Ability |
| Measurement: | inH2O, PSI, mbar, bar, mmH2O |
| Operation: | Duct Smoke Detectors w/ Sampling Tubes |
| UL Listed: | No |
| FM Approved: | No |
| Additional Information: | Meets NFPA 72 Ch. 14 (14.4.2.2 14g 1/6/5) |
| Power Source: | Internal |
| Includes: | Hard Case & Sampling Tube Plugs |
| Sourced Location: | China |
| Length: | 13 in. (330.2 mm) |
| Width: | 11 in. (279.4 mm) |
| Height: | 5 in. (127 mm) |
| Weight: | 2 lb. (0.91 kg) |
| Box/Pack Quantity: | 1 |
Data & Resources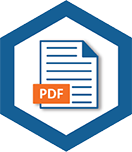 Duct Checker Instructions Manual (PDF - External Link)