Overview
Solo 200 Smoke Detectors and CO Sensor Removal Tool (2-1/2 in. to 4-1/2 in. Diameter)
The Solo 200 can attach or remove smoke alarms, carbon monoxide sensors, and other detectors in hard-to-reach areas. This lightweight (2.4 lb.) tool pairs with Solo-brand access poles (sold separately) to grasp devices from 10 to 30 feet away.
Designed for detectors of roughly 2-1/2 in. to 4 1/2 in. in diameter (65 mm to 100 mm), this tool features a universal design with three color-coded sizes. The pivoting head makes this tool able to grasp detectors on even on sloped or angled ceilings.
Is this a standalone tool?
No. The Solo 200 removes smoke detectors and CO sensorsusing a Solo-brand extension pole.Depending on the attachments used, this tool can grasp detectors from distances of 14 to 30 feet. Available extension poles include:
These telescopic, no-climb extension poles provide convenience and safety, eliminating the need for ladders or climbing equipment.
How do I use the Solo 200?
The Solo 200 slides into the end of a Solo 100, Solo 101, or Solo 108 extension pole. To attach it, follow these steps:
To size the Solo 200 for the electronic device you plan to grip, pull and twist the color-coded grips at the end of the tool.
If you plan to use the device at an angle, insert the Solo 200 into the extension pole and guide the lower spring-loaded button into the locking hole.
If you plan to hold the pole vertically, insert the Solo 200 into the extension pole and guide the upper spring-loaded button into the locking hole.
To remove an existing detector:
Use the extension pole to guide the Solo 200 to the detector.
Place the detector between the three color-coded grips and push up.
Twist the pole (counterclockwise, typically) to uncouple the detector from the mounting ring.
When the detector is free, pull down to remove it from the wall or ceiling.
To attach a new detector:
Place the device between the Solo 200's three color-coded grips.
Guide the detector to the mounting ring using the extension pole.
Twist (clockwise, usually) to lock the detector in the ring.
Pull down to free the Solo 200 from the detector.
Remember to:
Stand with one foot slightly in front of the other to reduce strain and improve balance.
Share the load with others and take regular breaks.
Occasionally switch the position of the pole, holding it either on the right-hand or the left-hand side of the body.
Hold the pole perpendicular to the ground and stand directly under the top of the pole.
If this product must be held at an angle, stand no more than 5 feet away from a point directly beneath the detector.
Data & Resources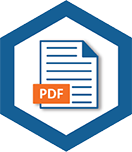 Datasheet: Solo Smoke Detector Testing