Overview
1-1/2 in. Grooved Powerball Valves for Fire Protection Systems
This 1-1/4 in. Grooved durable Bronze Powerball Valve with Tamper Switch is UL Listed and FM Approved to control water flow for use in water-based systems, including fire protection, installed indoors or outdoors. With a rated working water pressure of 300 PSI, and a cold working pressure of 300 CWP, this valve features an internal tamper switch (115 VAC) that connects to a fire alarm control panel, designed to activate a local alarm bell when the valve comes to partial or complete close. This valve has two Grooved connections.
This gate valve has a brass finish over a bronze body, with a stainless-steel disc and steel handwheel. Slow opening and slow closing, this Grooved Powerball Valve operates with a quarter-turn of the handwheel and eliminates water hammer. Features a yellow OPEN/SHUT position indicator.
Fire Protection Powerball Valves with Tamper Switch Options & Additional Information
This Powerball Valve is UL Listed and FM Approved. It is available in Grooved or Threaded (NPT) connections, each with their own set of sizing:
Grooved: 1 in., 1-1/4 in., 1-1/2 in., 2 in., 2-1/2 in.
Threaded (NPT): 1-1/4 in., 1-1/2 in., 2 in., 2-1/2 in.
Specifications
| | |
| --- | --- |
| QRFS SKU: | 71-LN-PBGG-180000 |
| Manufacturer: | Lansdale |
| Valve Type: | Powerball Valve with Tamper Switch |
| Number of Connections: | 2 Connections |
| Connection Type: | Grooved |
| Body Material: | Bronze |
| Other Material: | Stainless Steel Disc, Steel Handwheel |
| Size: | 1-1/2 in. |
| Size Detail: | 1-1/2 in. Grooved x 1-1/2 in. Grooved |
| UL Listed: | Yes |
| FM Approved: | Yes |
| Rated Working Water Pressure: | 300 PSI |
| Rated Cold Water Pressure: | 300 CWP |
| Electrical Connection(s): | Yes |
| Tamper Switch: | Yes |
| Voltage: | 115 VAC |
| Finish: | Brass |
| Length: | 2.87 in. (72.90 mm) |
| Width: | 2.19 in. (55.63 mm) |
| Height: | 5.59 in. (141.99 mm) |
| Weight: | 4.80 lb. (2.18 kg) |
| Available Box/Pack Quantity: | 1 |
Data & Resources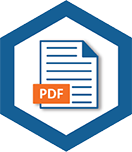 Powerball Valve with Tamper Switch Data Sheet (PDF - External Link)