Overview
3/4 in. NPT Shutgun Attachment
The Standard Shutgun comes equipped with a tip designed to plug fire sprinkler heads with a 1/2 in. National Pipe Thread (NPT) thread connection. This extension piece lengthens the jaws of these fire sprinkler tools, allowing a Standard Shutgun to stop the flow of water from 3/4 in. heads.
Crafted using cast aluminum and manufactured by Technicraft, the maker of the original Shutgun, this attachment stops discharge from larger-orifice pendent, upright, and sidewall heads without affecting the original emergency activation temperature of 164F (73C). This Shutgun attachment is designed for non-recessed and semi-recessed heads only.
The Importance of Having a Shutgun
Sometimes, our fire sprinklers activate in non-fire scenarios, and this can be a big problem – especially regarding potential water damage. That's what the Shutgun is for – a quick and easy fire sprinkler shut off tool. Without a fire sprinkler shut off tool, sprinkler discharge can only be stopped at the main valve or a local shutoff valve. Fire code may require personnel to patrol the building or even evacuate until the broken head is replaced.
Shutgun stops water damage caused by accidental fire sprinkler discharge: vandalism, human error, and industrial accidents can lead to non-fire activation, which can lead to mold, mildew, damaged carpets, and a host of other expensive issues. A Shutgun fire sprinkler shutoff device is essential for contractors, movers, painters, cleaners, or anybody else who works in close proximity to fire sprinklers.
How do I attach this 3/4 in. NPT extension to my Shutgun?
Secure this attachment to a standard Shutgun by slipping the metal plate onto the jaws. After application, this fire sprinkler tool will be fully capable of stopping water discharge from sprinkler heads with thread connection measuring at 3/4 in. NPT, including:
Pendent heads
Semi-recessed pendent heads
Sidewall heads
Semi-recessed sidewall heads
Upright heads
Specifications
| | |
| --- | --- |
| QRFS SKU: | 20-TC-SG-EXT75 |
| Manufacturer Part Number: | A34006 |
| Manufacturer: | Technicraft Product Designs |
| Model: | 3/4 in. NPT Attachment |
| Part: | Shutgun |
| Material: | Steel |
| Application: | Original Shutgun |
| Length: | 1.67 in. (42.42 mm) |
| Width: | 1.86 in. (47.24 mm) |
| Height: | 0.9 in. (22.86 mm) |
| Weight: | 0.08 lb. (0.04 kg) |
Data & Resources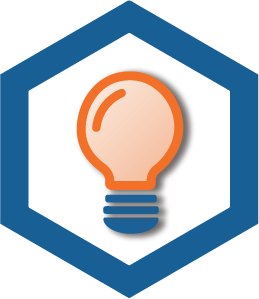 How to Turn Off a Sprinkler Head with a Shutgun (Blog)