Overview
Shutgun Replacement Rubber Pads (2)
These replacement rubber pads repair the jaws of an original (or standard) Shutgun fire sprinkler shutoff tool. In order to reuse a Shutgun, which stops discharge from fire sprinkler heads, each part of the mechanism must be properly maintained. When the rubber pads that grip a fire sprinkler head show signs of wear, these two replacement pads can provide a suitable replacement.
The pads are designed for use with standard Shutgun models, which are compatible with the following fire sprinkler types:
Pendent fire sprinklers
Upright fire sprinlers
Sidewall fire sprinklers
However, these models are designed only for use with sprinklers that aren't hidden behind a cover plate (concealed), sheared, or fully recessed.
The Importance of Having a Shutgun
Sometimes, our fire sprinklers activate in non-fire scenarios, and this can be a big problem – especially regarding potential water damage. That's what the Shutgun is for – a quick and easy fire sprinkler shut off tool. Without a fire sprinkler shut off tool, sprinkler discharge can only be stopped at the main valve or a local shutoff valve. Fire code may require personnel to patrol the building or even evacuate until the broken head is replaced.
Shutgun stops water damage caused by accidental fire sprinkler discharge: vandalism, human error, and industrial accidents can lead to non-fire activation, which can lead to mold, mildew, damaged carpets, and a host of other expensive issues. A Shutgun fire sprinkler shutoff device is essential for contractors, movers, painters, cleaners, or anybody else who works in close proximity to fire sprinklers.
How do I repair a Shutgun with these parts?
Adding replacement rubber pads to an original Shutgun is easy. Simply:
Remove old rubber pads
Ensure the surface is clean and free of damage
Push on the new pads
Specifications
| | |
| --- | --- |
| QRFS SKU: | 20-TC-SG-RBRP |
| Manufacturer Part Number: | SQ8737369 |
| Manufacturer: | Technicraft Product Designs |
| Model: | Replacement Rubber Pads (2) |
| Part: | Shutgun |
| Material: | Rubber |
| Application: | Shutgun Jaws |
| Length: | 1.25 in. (31.75 mm) |
| Width: | 1 in. (25.4 mm) |
| Height: | 0.06 in. (1.52 mm) |
| Weight: | 0.01 lb. (0 kg) |
Data & Resources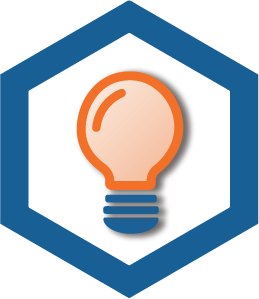 How to Turn Off a Sprinkler Head with a Shutgun (Blog)