Overview
Viking's fire sprinkler cover plate installation tool allows contractors to quickly attach a standard cover plate to any Viking Mirage head. This tool attaches to the end of a 1 in. CPVC pipe (not included), and holds the fire sprinkler cover plate in place until it connects to the concealed sprinkler head.
This Viking cover plate installation tool is especially helpful for hard-to-reach areas and higher ceilings. When attached to a pipe of necessary length, it's easy to install cover plates in residential areas, office buildings, and other structures, no ladder required. The cover plate installation tool is a life-saver for technicians, residents, or anyone who regularly works with Viking Mirage fire sprinkler heads.
Will this cover plate installation tool work for me?
This cover plate installation tool, manufactured by Viking, is suitable for use with standard Viking Mirage sprinkler heads. For rapid installation, a Viking Mirage sprinkler wrench may be attached to the opposite end of the same 1 in. CPVC pipe, allowing installers to alternate between adding concealed sprinklers' cover plates and removing flush or protruding pendent sprinklers' caps.
How do I use the cover plate installation tool?
Place the installation tool on the end of a 1 in. CPVC pipe, and twist the metal knob to secure the tool to the pipe.
Remove the protective cap from the sprinkler's frame by gently twisting and sliding, or by using the sprinkler wrench (sold separately).
Carefully place the sprinkler head cover plate on the installer tool, allowing the tabs to gently grip the edge of the plate
Gently slip the cover plate's base into the frame of the concealed fire sprinkler, being careful not to bump the sprinkler itself
Push the cover plate into the frame of the sprinkler head until the brass flange of the cover plate touches the ceiling or wall.
Data & Resources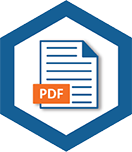 Datasheet_Viking_Wrenches