Overview
Viking Large Diameter Cover Plate Tool attaches to a length of one-inch diameter CPVC tubing. This tool can quickly install large cover plates for Mirage and Freedom fire sprinklers.
This Viking-brand tool installs large concealed cover plates for fire sprinklers with the following sprinkler identification numbers (SINs):
VK461
VK462
VK463
VK464
VK465
VK469
VK474
VK632
VK634
VK636
VK488
To use this Viking Large Diameter Cover Plate Tool, simply attach the cover plate to the tool and press until the flanges touch the ceiling or wall. Pull to release the cover installed from the cover plate.
Mirage and Freedom are registered trademarks of Viking Group, Inc.
Data & Resources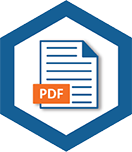 Datasheet_Viking_Wrenches