Overview
Viking VK467 Residential Fast Response Brass Upright Fire Sprinkler delivers powerful, affordable fire suppression in residential occupancies such as homes and apartments.
Using a heat-activated 3mm red glass bulb, this automatic fire sprinkler opens when ambient temperatures reach 155F (68C), supporting rescue and evacuation efforts by lowering ambient temperatures. Designed for residential applications, the 4.9K orifice makes efficient use of available water supplies in smaller sprinkler systems. Viking's Freedom Residential Upright Sprinklers are designed to be unobtrusive, fast-acting, and capable of providing coverage of up to 16 feet by 16 feet (4.9 m x 4.9 m).
The Viking Model VK467 has a 4.9 K-Factor and installs with 1/2 in. (12.7 mm) National Pipe Thread (NPT), used in fire sprinkler systems throughout the United States. This Residential Fast Response Fire Sprinkler features a brass finish, brass frame, brass screw, and a spring sealing assembly made with nickel alloy and PTFE tape.
With a maximum working pressure of 155 PSI (10.7 BAR), this upright sprinkler points toward the ceiling and may be installed and used in accordance with NFPA 13, NFPA 13R, NFPA 13D and local fire code. Each Model VK467 sprinkler is made by Viking, a global leader in fire protection manufacturing for nearly 100 years.
This product is UL-listed, and appropriate for use in fire protection systems when accepted by the authority having jurisdiction.
Specifications
| | |
| --- | --- |
| Finish: | Brass |
| Temperature: | 155F |
| Corrosion Resistance: | No |
| May Contain Lead: | No |
| Nominal K-Factor: | 4.9K |
| Fire Sprinkler Heat Element: | Glass Bulb |
| Fire Sprinkler Use Type: | Residential |
| Fire Sprinkler Head Type: | Upright |
| SIN Number: | VK467 |
| Thread Type: | NPT |
| Model: | Freedom |
| UL Listed/FM Approved: | No |
Data & Resources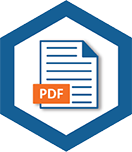 Datasheet_Viking_VK467_2018_10_18