Overview
2-1/2 in. (63.5 mm) Female NST x 2 in. (50.8 mm) Male NPT Brass Reducing Hex Adapter secures to fire hose, hydrants, plumbing, piping, and pumps with one Female NST end and another Male NPT end. Machined from durable cast-brass, this adapter reduces the size of a fitting from 2-1/2 in. (63.5 mm) to 2 in. (50.8 mm) for use with mismatched fire hose couplings, relay supply hose couplings, fire pump suction, fire hydrants, or nozzles.
This adapter can be tightened or loosened easily using the hex-shaped wrench boss.
Data & Resources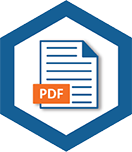 Datasheet: Wilson and Cousins, Brass Reducing Hex Adapter
Reviews
This brass adapter worked perfectly I will purchase more in the future.