Overview
Tyco White Style 30 Recessed Escutcheon for 3/4 in. NPT Fire Sprinklers
Tyco White Style 30 Recessed Fire Sprinkler Escutcheon covers the gap between a sprinkler head and the ceiling, providing a smooth, aesthetically pleasing appearance. Tyco Style 30 escutcheon combines with select sprinkler heads to form a listed sprinkler assembly. These assemblies prevent smoke and heat from bypassing the heat-sensitive components of a fire sprinkler, helping them to activate at the proper time.
This recessed, two-piece escutcheon plate is tailored to provide a low-profile and decorative installation for 3/4 in. NPT recessed pendent and horizontal sidewall sprinklers manufactured by Tyco and Central. The Tyco Style 30 Fire Sprinkler Escutcheon also offers 1/2 in. of adjustment for ease of installation.
Will this escutcheon fit my sprinkler system?
Escutcheons are available in several finishes, sizes, and styles. The Tyco Style 30 Recessed Escutcheon is available from QRFS in a chrome or white finish, and may be installed as part of a listed sprinkler assembly with Tyco-brand sprinklers having the following sprinkler identification numbers (SINs):
TY4111
TY4131
TY4232
TY4234
TY4332
TY5137
TY6237
In addition, these escutcheons also replace Central 4221 escutcheons, Gem F705 escutcheons (for 3/4 in. fire sprinklers), and Star 2086 escutcheons.
Contractors looking for more adjustment should consider a white Style 40 or chrome Style 40 escutcheon, which offer 3/4 in. of adjustment to nearly all of these sprinklers (and more). Installing a Style 30 escutcheon with either of these sprinklers allows those sprinklers to retain their listings and approvals from UL, cUL, and FM.
Specifications
| | |
| --- | --- |
| Finish: | White |
| Finish Detail: | White |
| Size: | 3/4 in. |
| Size Detail: | 3/4 in. Sprinkler |
| Adjustment: | 1/2 in. |
| SIN: | TY4111, TY4131, TY4232, TY4234, TY4332, TY5137, TY6237 |
| Model: | Style 30 |
| Manufacturer: | Tyco |
Data & Resources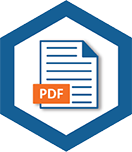 Datasheet_Tyco_Escutcheons_February_2021