Overview
Tyco's signal-white residential domed cover plate is a rapid-response, low-profile cover plate designed for use with LFII residential fire sprinkler heads. This Tyco part number 56-873-4-135 plate is available in a signal white finish, and is compatible with various concealed pendent sprinklers listed below.
Tyco's domed, signal-white LFII cover plate activates at a temperature of 139F (59F), and is generally paired with sprinklers having higher activation temperatures of 155F or 175F. This ensures that the cover plate will detach early enough to allow the sprinkler head to activate on time.
Will this fire sprinkler cover plate fit my sprinkler head?
Sprinkler Identification Numbers (SIN) that are compatible with this Tyco Residential Domed Cover Plate include:
When installed properly, there should be a slight air gap (3/32 in. or 2.4mm) between the cover plate and the ceiling or wall. This gap allows heat flow from a fire to pass below and above the cover plate, ensuring timely release during a fire.
Cover plates should never be painted , the chemical properties of paint will tamper with the activation temperature of the fire sprinkler cover plate, and possibly render it unreliable. This could impede the cover plate's ability to detach, which may stop the fire sprinkler head from activating on time.
All modifications or replacements should be performed by a qualified professional. Do not attempt to conduct your own modifications or replacements unless approved by your local authority having jurisdiction (AHJ), Even low-impact collisions with a fire sprinkler head may break delicate components, leading to water damage or eventual malfunction.
Cover plates in other stock finishes, sizes, and styles are available on our site, and custom-finished plates may be available by special order.
Specifications
| | |
| --- | --- |
| Finish: | White |
| Finish Detail: | Signal White |
| Temperature: | 139F |
| Adjustment: | 1/2 in. |
| UL Listed: | Yes |
| FM Approved: | Yes |
| SIN: | TY2234, TY2235, TY4234 |
| Model: | LFII |
| Manufacturer: | Tyco |
Data & Resources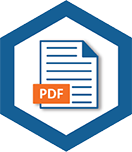 Datasheet: Tyco, LFII Cover Plate