Overview
Victaulic V3401 Standard Response Brass Upright Fire Sprinkler delivers reliable and easily installed protection against fire in intermediate-temperature applications. Using a heat-activated 5mm glass bulb, this automatic fire sprinkler activates when the surrounding air reaches 200F (93C), drenching the area surrounding a fire to keep it in its place of origin.
The Victaulic Model V3401 has an 8.0 K-Factor and installs with 3/4 in. (20 mm) National Pipe Thread (NPT), used in fire sprinkler systems throughout the United States. This Standard Response Fire Sprinkler features a brass finish, die-cast brass frame, bronze load screw, bronze deflector, and a beryllium nickel spring with PTFE-taped seal. The frame is cast with a hex-shaped wrench boss to make installation and tightening from many angles easy.
With a maximum working pressure of 175 PSI (12.1 BAR), this upright sprinkler limits debris and ice buildup by installing vertically and may be installed and used in accordance with NFPA 13 and local fire code. Each Model V3401 sprinkler is made by Victaulic, a piping-industry manufacturer and trusted producer of fire protection products since 1919.
This product is UL listed & FM approved for use in fire protection systems when accepted by the authority having jurisdiction.
Specifications
| | |
| --- | --- |
| Finish: | Brass |
| Response Type: | Standard Response |
| Temperature: | 200F |
| Corrosion Resistance: | No |
| May Contain Lead: | No |
| Nominal K-Factor: | 8.0K |
| Fire Sprinkler Heat Element: | Glass Bulb |
| Fire Sprinkler Use Type: | Commercial |
| Fire Sprinkler Head Type: | Upright |
| SIN Number: | V3401 |
| Thread Type: | NPT |
| Model: | V34 |
| UL Listed/FM Approved: | No |
Data & Resources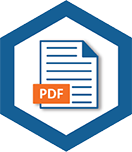 Datasheet_Victaulic_V3401_V3402_V3405_V3406