Overview
2-Hole CPVC Hanger Pipe Straps
These 2-Hole CPVC Hanger straps are designed specifically for supporting 1 in. CPVC (Chlorinated Polyvinyl Chloride) pipes. Made of a durable steel with a pre-galvanized finish, these CPVC pipe hangers are designed to mount CPVC pipe in either a vertical or horizontal position and features flared edges to prevent any damage to the pipe itself. These pipe hanger straps are UL Listed when installed properly and are easily installed using 2 hex head self-threading screws. The two-hole design allows for additional stability compared to the single-hole strap. By using two fasteners to secure the strap, it distributes the weight of the CPVC pipe more evenly, reducing the risk of the strap coming loose or the pipe shifting out of position.
2-Hole CPVC Hanger Pipe Straps Sizing, Options, and Additional Information
The 2-Hole CPVC Hanger Straps are available in five different sizes, each designed to fit a different CPVC pipe size:
3/4 in., 1 in., 1-1/4 in., 1-1/2 in., 2 in.
When installing a 2-hole CPVC pipe straps, it is essential to use the correct size and type of fasteners and spacing as recommended for the specific pipe diameter and installation requirements. This ensures a reliable and long-lasting support solution for CPVC pipes in your system.
Specifications
| | |
| --- | --- |
| QRFS SKU: | 52-LN-HS2C-16 |
| Manufacturer Part Number: | 500-300-00340 |
| Manufacturer: | Lansdale |
| Product Line: | CPVC Hanger Strap |
| Product Type: | 2-Hole |
| Material: | Steel |
| Application: | CPVC |
| Size: | 1 in. |
| Pipe Size: | 1 in. Pipe |
| Strap Diameter: | 1-1/2 in. |
| Hole-To-Hole Length: | 2-13/25 in. |
| Finish: | Pre-Galvanized |
| UL Listed: | Yes |
| FM Approved: | No |
| Sourced Location: | USA |
| Length: | 3.23 in. (82.04 mm) |
| Width: | 1.1 in. (27.94 mm) |
| Height: | 1.5 in. (38.1 mm) |
| Weight: | 0.08 lb. (0.04 kg) |
| Box/Pack Quantity: | 400 |
Data & Resources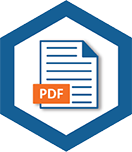 2-Hole CPVC Strap Data Sheet (PDF - External Link)