Overview
Pipe Lubricant for EPDM Gasket Fittings Coupling Grease
This Pipe Joint Lubricant is a vegetable-based coupling grease lubricant that can be used on all applicable EPDM gasketed fittings, including grooved fittings, for fire protection and plumbing systems. This product helps with assembly of such pipe fittings along with the operation of the system by allowing the gasket to better "seat" when installed. In other words, the gasket will be better positioned in such a way to form a tight seal between two mating surfaces, preventing leaks.
This coupling grease pipe joint lubricant is available in a 1-quart tub. It has a Dense Consistency with a light brown color. It is non-staining and should be applied evenly and sparingly, especially after all dirt, dust, or any other foreign material has been removed from the surface. This lubricant does not support bacterial growth and can be applied from -10-150F. This product is FBC System Compatible/Approved.
What does "FBC Approved" mean?
"FBC approved" refers to a sealant that has been tested and approved for use in fire sprinkler systems. In the context of coupling grease, pipe lube, pipe dope or thread sealant, an approved product means that it has undergone specific testing and evaluation to ensure it meets the safety and performance requirements for use in fire sprinkler installations. These requirements typically involve factors such as:
Fire Resistance: The sealant should be able to withstand high temperatures without degradation or loss of sealing properties.
Chemical Compatibility: The sealant should not react with the materials used in fire sprinkler systems, such as steel or CPVC pipes.
Leak Prevention: The sealant must create a reliable and leak-proof seal between threaded connections to prevent water leakage and maintain the effectiveness of the fire sprinkler system
Specifications
| | |
| --- | --- |
| QRFS SKU: | 54-LN-LUB-1Q |
| Manufacturer: | Lansdale |
| Product Type: | Pipe Joint Lubricant |
| Color: | Light Brown |
| Size: | 1 Qt. |
| Container: | Tub |
| UL Listed: | No |
| FBC Approved: | Yes |
| Consistency: | Dense |
| Application Temperature Range: | -10F-150F |
| Sourced Location: | USA |
| Weight: | 2 lb. (0.91 kg) |
| Box/Pack Quantity: | 12 |
Data & Resources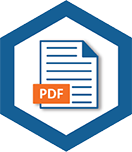 Pipe Joint Lubricant Data Sheet (PDF - External Link)