Overview
Side Mounted CPVC Hanger Pipe Straps
These Side Mounted CPVC Hanger straps are designed specifically for supporting 1 in. CPVC (Chlorinated Polyvinyl Chloride) pipes. Made of a durable steel with a pre-galvanized finish, these CPVC pipe hangers are designed for top or bottom beam installation. These pipe hanger straps are UL Listed when installed properly. Unlike traditional pipe straps that attach the pipe from below, side-mounted straps allow for lateral or horizontal mounting of the pipe. In some installations, there might not be enough clearance or room to mount the pipe from below. Side-mounted straps offer a space-saving alternative to accommodate such situations.
Side Mount CPVC Hanger Pipe Straps Sizing, Options, and Additional Information
The Side Mount CPVC Hanger Straps are available in five different sizes, each designed to fit a different CPVC pipe size:
3/4 in., 1 in., 1-1/4 in., 1-1/2 in., 2 in.
Side-mounted CPVC pipe straps are valuable components in systems, including fire sprinkler systems, where horizontal pipe runs are necessary, and they provide a reliable method to support and stabilize the pipes in place.
Specifications
| | |
| --- | --- |
| QRFS SKU: | 52-LN-SMSC-16 |
| Manufacturer Part Number: | 500-300-00540 |
| Manufacturer: | Lansdale |
| Product Line: | CPVC Hanger Strap |
| Product Type: | Side Mount |
| Material: | Steel |
| Application: | CPVC |
| Size: | 1 in. |
| Pipe Size: | 1 in. Pipe |
| Hole-To-Hole Length: | 2-1/5 in. |
| Finish: | Pre-Galvanized |
| UL Listed: | Yes |
| FM Approved: | No |
| Sourced Location: | USA |
| Length: | 3.15 in. (80.01 mm) |
| Width: | 1.1 in. (27.94 mm) |
| Height: | 2.25 in. (57.15 mm) |
| Weight: | 0.09 lb. (0.04 kg) |
| Box/Pack Quantity: | 250 |
Data & Resources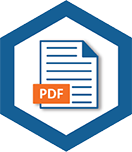 Side Mount CPVC Strap Data Sheet (PDF - External Link)